IMANA NEWS & IMANA EVENTS
Explore Food Cultures of the World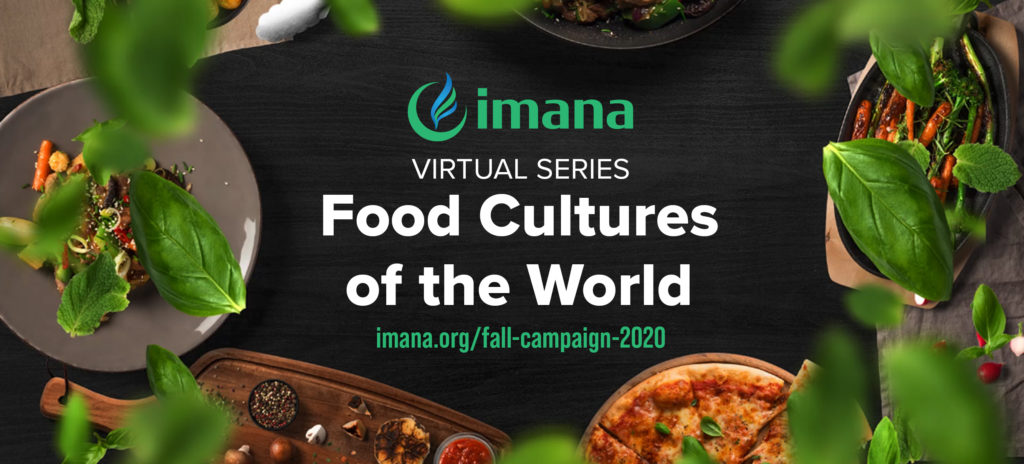 IMANA's excited to share this four-part virtual series – Food Cultures of the World with you. Starting from Nov. 21 and for the next four Saturdays, we're making a conscious effort to raise awareness about the struggles of those in Sudan, Syria, Palestine, and the Rohingya and preserve their traditions and cultures. Food is the single greatest unifier in cultures; what better way to learn and explore each country's unique cuisine through live meal preparation and discussing why these places and people matter to us.
Travel with your tastebuds to…Sudan
Well, dig out your pots and pans and join us as we kick-start our virtual series with a traditional Sudanese meal – Goraasa be Dama on November 21 at 6 pm EST. Goraasa is a quick flatbread, and Dama is a beef stew made in just under 30 minutes. Leading this LIVE meal preparation will be Chef Nick Klopp and our guest speaker, Dr. Michele R. Buzon, Bioarchaeologist in the Department of Anthropology at Purdue University. Dr. Buzon will share her current research on the forgotten pyramids in Sudan, and its significance in the region.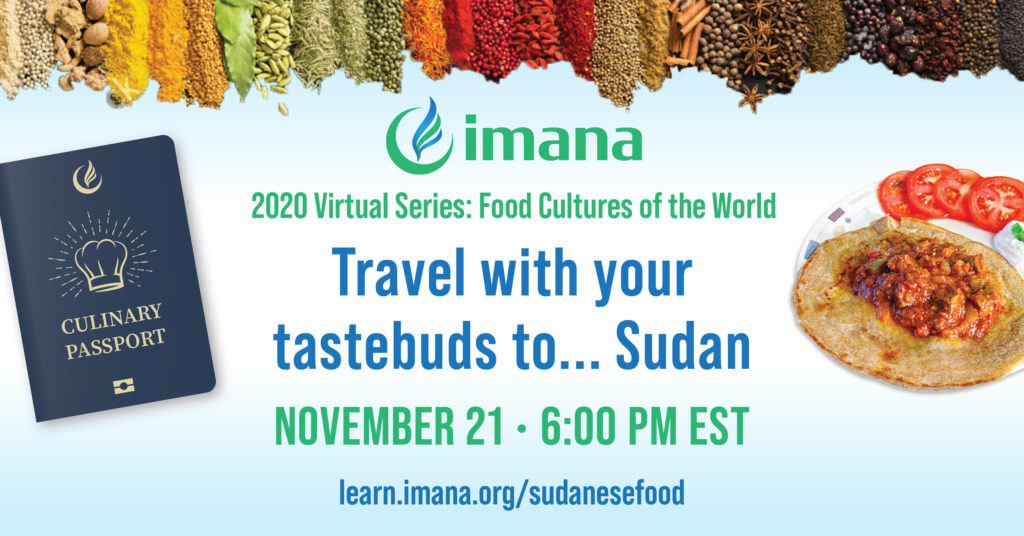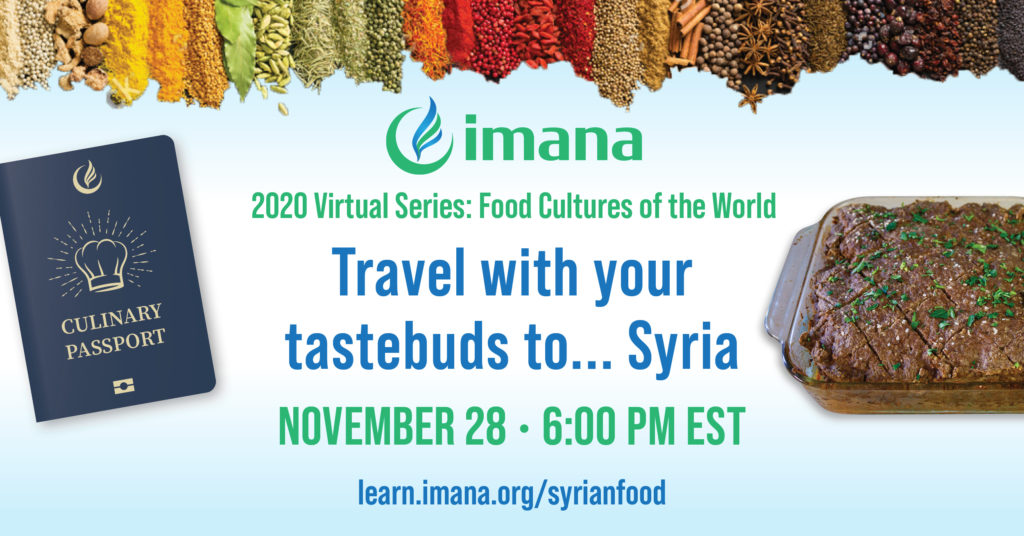 Travel with your tastebuds to…Syria
Over six million Syrians have fled their homeland since 2011 and registered as refugees in neighboring countries for a chance at some normalcy. For Syrians in exile, food is more than just for sustenance, it's a reminder of how their rich and diverse culture is being destroyed by civil war.
In part two of our virtual series, we explore the national dish of Syria – Baked Kibbeh and Chef Nick Klopp will be leading this LIVE meal preparation with our guest speaker, Dr. Hamza al-Kateab from the award-winning documentary For Sama, delves on the current situation in Syria. Dr. al-Kateab uses the documentary to increase awareness of the continued targeting of healthcare facilities in Syria and push for accountability of war crimes.

Travel with your tastebuds to…Yaffa
Travel with your tastebuds to…Yaffa
Para: In part three of our 2020 Virtual Series: Food Cultures of the World, we explore the significance food holds to the Palestinian identity and its relationship to the Palestinian history, culture, and politics. Our guest speaker, Mirna Bamieh, Founder and Director of The Palestine Hosting Society shares the diversity of foods that formed the Palestinian cuisine and revives the forgotten recipes.
Meal: Rummanieh
Explore: Revitalizing the Culture of Palestinian Food