Giving Tuesday 2022: What Is It?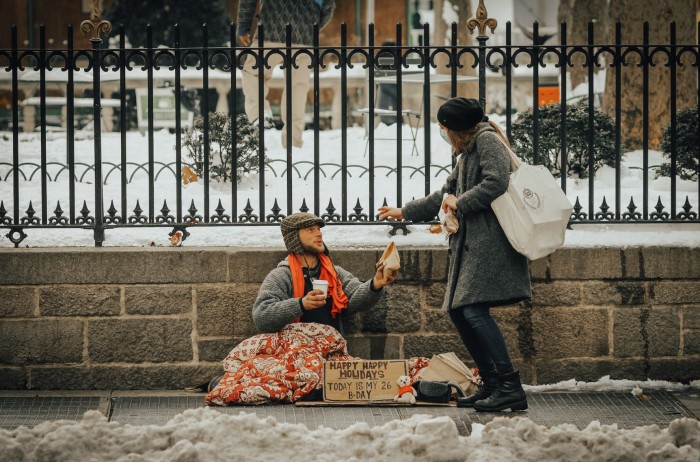 The idea behind Giving Tuesday is simple: people are encouraged to give back to their communities through charitable donations. The goal is to help people who need it most during the holiday season when many people have less than they had before.
It's not just about donating money though. It's also about spending time serving others or volunteering at local organizations that need help.
A Background on Giving Tuesday
Giving Tuesday is a global day of giving when people and organizations come together to celebrate and encourage the spirit of sharing. It began in the United States in 2012 to combat the materialism that prevailed during Black Friday and Cyber Monday. 
Since then, the idea has spread to over 70 countries as a way to help charities around the world.
It takes place the Tuesday after Thanksgiving, the day we're supposed to reflect on what we're thankful for. Happening this year on November 29, the occasion adds meaning to the holiday by challenging us to think about how we can make a difference in the lives of others.
How We Can Come Together as a Community This Giving Tuesday 2022
There are many ways to be part of Giving Tuesday. Here are some ways to participate:
Through Donations
While financial donations are always appreciated, donations don't just entail giving away sums of money. You can also give away old things that other people or organizations can still benefit from. All it takes at your end is to gather together items that you don't use anymore. Just make sure that the things you choose are relevant for the beneficiary and are still in good condition.
Supporting Local Businesses
You can also help the community by supporting local businesses and helping them stay open.
Doing this helps ensure that the local economy is healthy and thriving. In addition, you know that any money spent at a local business will stay in the community and be used to help improve it.
Through Food Drives
Food drives are excellent for supporting a community. You can organize a food drive with your friends and family or donate some food items to a shelter.
You can also use social media to spread the word about your event so that more people will be able to participate.
Volunteering
If you're committed to a certain cause like animal welfare or mental health, you can volunteer your time with organizations that are devoted to them. For example, you can ask your local animal shelter if they need help or offer counseling to a mental health charity. 
If you're sincere in your willingness to help, you'll find that there are countless ways to give back. 
IMANA Supports Giving Tuesday
For healthcare professionals and private individuals who are looking to give back, IMANA runs several programs that welcome the support of the community. 
You can help us positively impact people's health by:
IMANA is committed to promoting and maintaining health while preventing disease worldwide. To learn more about IMANA and be part of its programs, visit our website or send us an email at [email protected]. 
Tips for Giving Tuesday 
Giving Tuesday is an excellent opportunity to help others but it also allows us to grow as compassionate human beings. Sharing our blessings with others lets us reflect on how much we have even if we often feel like we have very little ourselves. 
To have an extra meaningful Giving Tuesday:
Give sincerely. If you feel forced to contribute, then don't. There are many ways to participate. You can give money, your time, and your things. If one way feels awkward, explore other ways that seem more natural for you.

Creating awareness for certain initiatives is a great yet simple way to help out. You can start a special page or just share posts on your own newsfeed that cultivate greater awareness for the causes you care about. 

Plan early. Whichever way you choose to give, start preparing in advance. Reach out to the organization where you want to volunteer or plan to donate, contact the people whose help you'll need, get your funds ready, and schedule time off if you'll be donating your time.
Consider Celebrating Giving Tuesday 365 Days a Year
The idea behind Giving Tuesday is noble and worth commemorating year-round. Though it may only be once a year, it's certainly worth adopting every day.
Giving Tuesday doesn't just help make a positive difference in the communities we live in; it also gives us a chance to be better, more well-rounded people who care about the welfare of others.