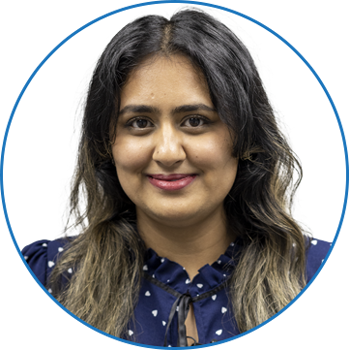 Coming from a background of serving non for profits focused on community health, Rashina Fuentes found her way to IMANA through her passion for the organization's medical relief work. Having volunteered at various organizations throughout her life, finding a company that continues to serve communities was a key factor.
She ensures the smooth operations of the office on a daily basis along with donor care and management. To engage the local community, Rashina puts together events for networking and conventions, providing opportunities to connect in new locations. Towards the beginning of each calendar year, she oversees the grant program, further engaging and providing for the local community and their needs.
Her previous experience includes the health insurance industry, directing before and after school programs, and various other education settings, providing a variety of skills and experiences to her current role. During her free time, she enjoys reading books and playing video games. Rashina believes serving communities is the responsibility of every individual that leads to compassion and personal growth.
Across IMANA's programs we meet so many who could use your support. Please consider joining me in supporting one of the following causes:
1. Medical Relief Missions
2. Mentorship Program
3. Capacity Building Grants