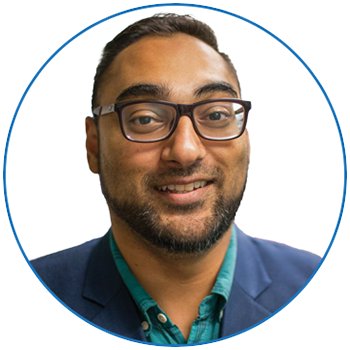 Akrama Hashmi joined IMANA in 2010, worked in various positions and became it's Executive Director in 2017 soon after IMANA celebrated its 50 years of existence. He coordinated, executed and oversaw the process of strategic re-alignment and re-structuring of the organization, ensuring a smooth transition. IMANA also opened a new office in
Washington, DC under his watch.
As the Executive Director, Hashmi serves as the liaison between the board of directors and organization staff while focusing on the day-to-day operations and implementation of the plans and strategies set by the board, including program development, fundraising efforts, budget preparation, and financial management. Akrama holds a CFRM from the University of Indiana Lilly School of Philanthropy.
Across IMANA's programs we meet so many who could use your support. Please consider joining me in supporting one of the following causes:
1. Mental Health
2. ServePakistan
3. Domestic