Urgent Appeal - Aid Pakistan
Flood with Compassion Campaign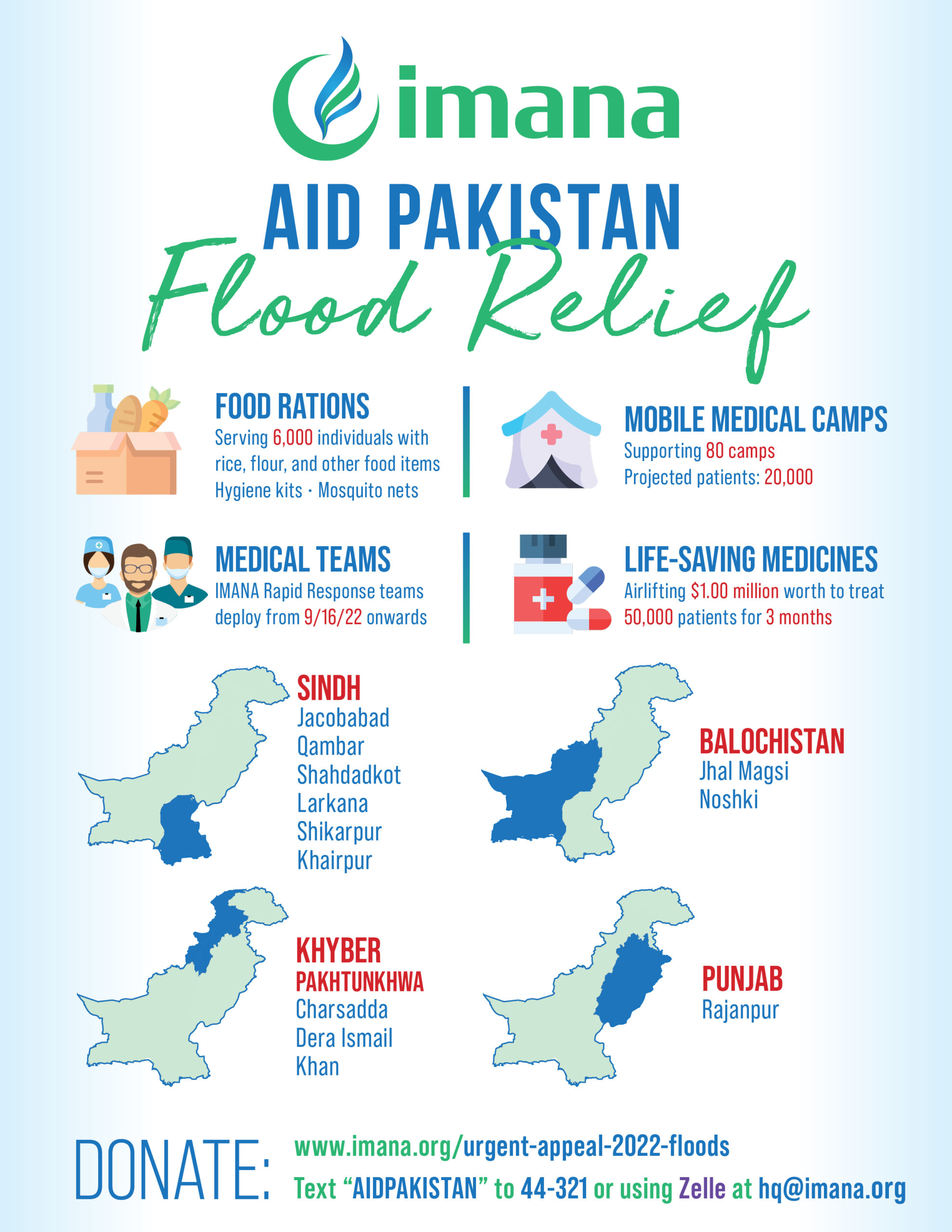 Pakistan has declared a national emergency as it faces a "climate-induced humanitarian crisis of epic proportions." The country has received 241% more rain this year than previously. As a result, an astounding 30 million are without shelter, and the death toll nears 1,000, with 343 children included in that number.
IMANA has a proven history of involvement in relief work in Pakistan. For example, just this week, a medical team completed work in Swat Valley. We'll provide medical care for those displaced by the floods and deliver medications and supplies.
Have a question? Get in touch.
Locations:
Virginia: 9681 Main Street, Suite B, Fairfax, VA 22031
Phone:
630-932-0000
Fax:
630-932-0005
Email:
IMANA is a registered 501(c)(3) nonprofit organization. All donations to IMANA and IMANA Medical Relief are tax exempt. Tax ID: #36-4166125