ACCME – Annual Convention to Jekyll Island
The world of medicine is continuously shifting and evolving. There is seemingly no limit to the human body's complexities, and new discoveries and studies regularly emerge from every corner of the world. 
For medical professionals, staying on top of these developments requires continued education and networking with colleagues and experts in their respective fields. Providing optimized and targeted patient care involves further study far beyond fellowships and specializations.
The in-depth knowledge that continuing medical education provides can also significantly advance individual careers. Fortunately, this thirst for knowledge can easily be slaked by ACCME's many accredited initiatives, including IMANA's annual convention that will be held at Jekyll Island in July 2022. 
ACCME (Accreditation Council for Continuing Medical Education) is an organization that sets and enforces standards in Continuing Medical Education (CME) for physicians in the United States. 
As their tagline aptly puts it, these activities and events help physicians "embrace innovation and explore new perspectives to advance continuing education and deliver optimal patient care."
ACCME standards for integrity and independence in ACE (Accredited Continuing Education) are carefully designed to serve the needs of patients and the public while ensuring that the content is from commercial influence.
What Activities are Accredited by ACCME?
IMANA educational activities adhere to ACCME guidelines. To that end, they provide CME certification activities such as, but not limited to:
Live CME activities that can be delivered in various formats, including workshops, seminars, lectures, webinars, journal clubs, and so on.
Enduring materials such as CDs, DVDs, podcasts, and other internet-accessible activities.
Test item writing which includes participating in a group peer review.
Journal-based CME wherein an article published in a medical professional journal is certified for AMA PRA Category 1 credit.
A critical manuscript review for a medical journal, if the editor deems it acceptable.
Long-term performance improvement CME that assists physicians and other healthcare providers in assessing their performance using specific measures, implementing interventions to improve performance, and reassessing improvements.
Internet-based point-of-care learning allows physicians to engage in self-directed online learning relevant to their area of expertise.
Is It Necessary For Those Providing Medical Education to be Accredited by ACCME?
The medical field is constantly changing. While traditional medical school education and residency programs will prepare doctors to become competent healthcare providers, new knowledge is always emerging.
For maximum efficiency and continued competency, healthcare professionals will need to keep up with changes in the industry and the development of new technologies to improve patient outcomes and relationships.
In addition to furthering education, attending physicians and healthcare providers will also be able to do the following with CME:
Comply with all licensing and certification requirements
Socialize and network with industry leaders and experts
Earn membership in professional organizations/societies
Learn and update medical skills
To reap the many benefits of CME, healthcare providers must collaborate with an organization that will assist them in providing quality patient care and employing evidence-based treatment options.
IMANA is one such organization dedicated to the cause.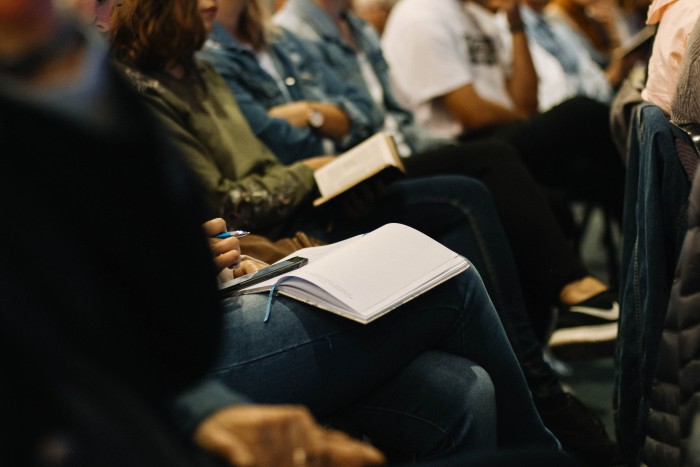 IMANA, or the Islamic Medical Association of North America, is an ACCME-accredited non-profit organization that provides medical training to healthcare providers. It accomplishes this by hosting annual conventions at which content is prepared, organized, and delivered by industry experts. 
All CME faculty will be required to disclose any financial relationship with commercial influence and interest to ensure that the content is free from bias. 
When Will It Take Place This Year?
This year's IMANA CME Conference will be held in Georgia on the beautiful Jekyll Island on July 24th and 25th, from 8:00 a.m. to 12:00 p.m.
What Type of Content Will It Focus On?
Discussions, demonstrations, and presentations will focus on the target audience's educational needs, primarily focusing on Mental Health, COVID-19, Telehealth, and the Advancement of Medicine.
What Do Participants Stand to Gain From It?
Based on their level of participation in the activities during the two-day convention, participants may claim up to eight AMA PRA Category 1 credits.
This category of credit "consists of clinical and professional educational activities that serve to maintain, develop or increase the knowledge, skills and professional performance that a PA uses to provide services for patients, the public and the profession."
It will consist of activities that are: 
Formally planned and carefully structured
Implemented in accordance with ACCME guidelines
Certified by an ACCME-accredited CME provider
After receiving the credit(s), attendees may log them with NCCPA using the following information for certification maintenance:
Title of the event
Name of the accredited CME provider (Here, IMANA)
Learning format of the activity/activities
The number of credits obtained
Information about the organization sponsoring the event
How Will Earning These Credits Benefit Medical Professionals?
These credits will demonstrate that medical professionals have participated in CME-accredited activities. This is beneficial because most state medical boards, specialty boards, colleges, and other professional organizations expect their employees to stay up to date with changes in the industry and take active steps to prioritize patient care.
Navigate Through The Murky Waters of The Field of Medicine with the ACCME-Accredited IMANA Convention
The IMANA conferencias de ACCME is a fantastic event for medical professionals looking for medical courses in Georgia. It is a great way to expand skill sets and explore breakthroughs in medicine and new technologies, techniques, and treatment options to improve patient care, support, and outcomes. 
There will also be numerous opportunities to make professional and personal connections with other healthcare advocates—an essential element of career advancement regardless of their official title. 
Register here to learn from experts in the industry. For those interested in speaking, register to be a potential speaker by submitting an abstract on one of the topics that will be covered during the event.
For questions or concerns about the event, please email [email protected].