Announcing the IMANA Scholarship Program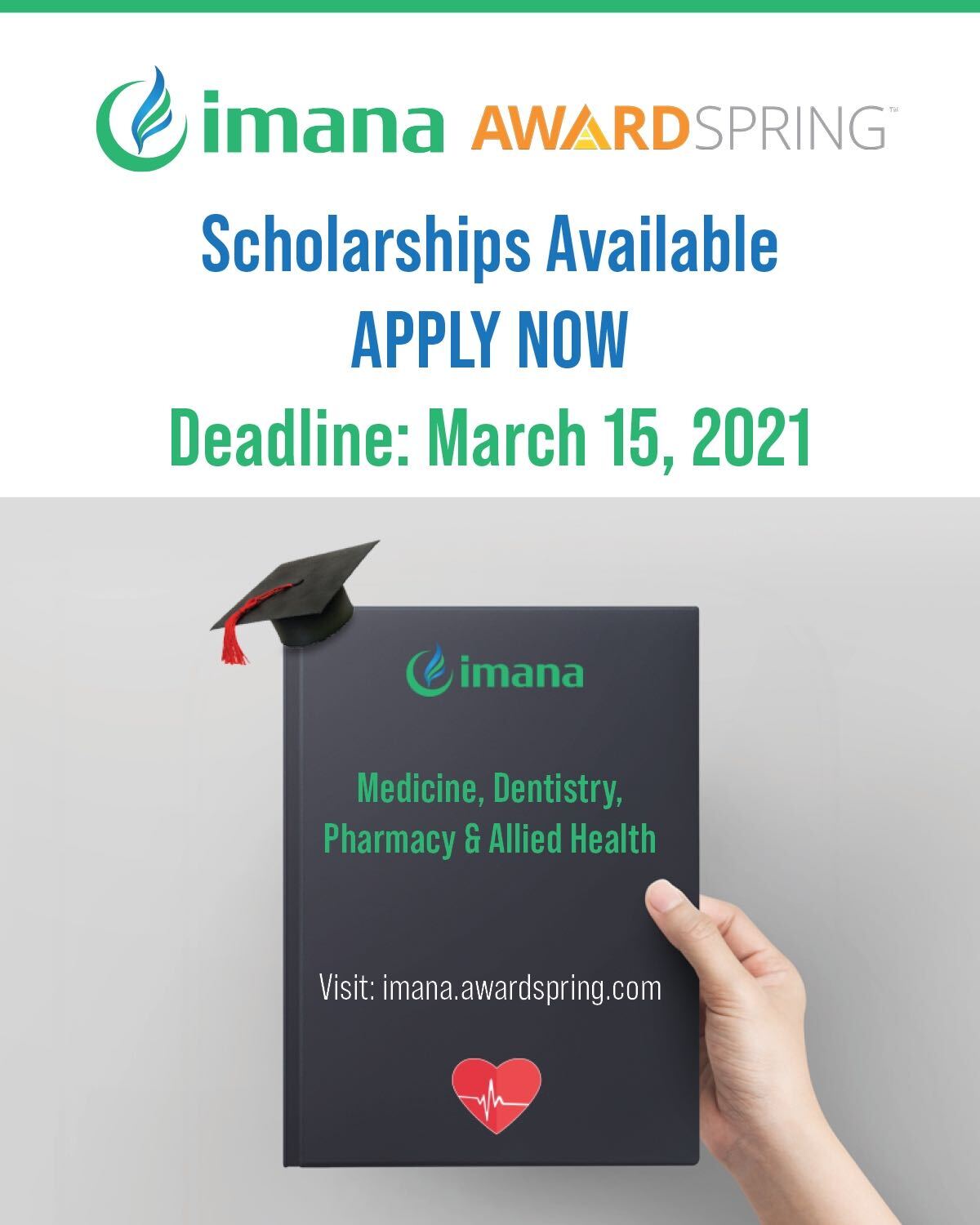 The IMANA Scholarship program was established to support students enrolled in medical, dental, pharmaceutical, and allied health studies, to help them go onward and upward in their medical journey.
As a merit-based program, the IMANA Scholarships are open to all applicants who meet the requirements, regardless of race, socioeconomic status, religion, or any other background factors.
We are looking for passionate young leaders with a demonstrated commitment to any variety of positive impact in serving humanity.
Important dates to remember:
Applications open Sept. 1, 2020
Deadline March 15, 2021
Note: Applications are only open to students in the United States who are attending a US accredited institution.