Everything You Need To Know About the Benefits of Mentorship Programs for Adults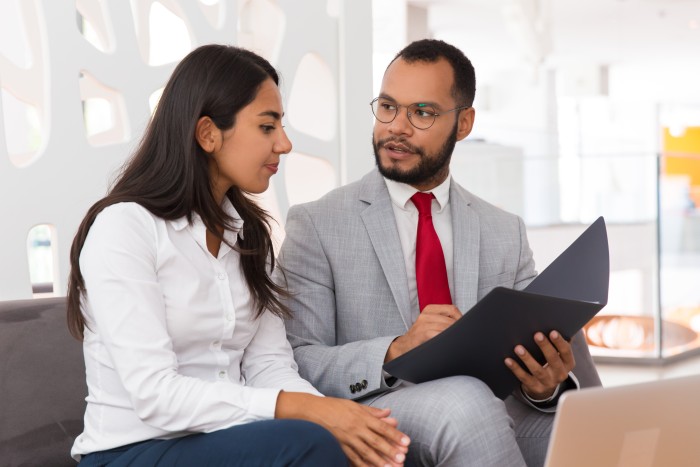 At one point or another, we all have relied on others for help. It could be as simple as putting on a tie, but the experience and guidance offered proved crucial to the task at hand. 
This type of support is abundant in mentorship programs, especially in the healthcare industry, which is prone to rapid development and change.  
Mentorship programs provide much-needed access to experienced professionals, allowing their mentees to grow in skill and advance in their careers.
Let's explore their benefits in greater detail. But first, some background on mentorship programs for adults…
What Is A Mentorship Program?
A mentorship program is a one-to-one relationship between a mentor and a mentee built on mutual trust and respect. 
Under it, both parties have regular productive conversations to initiate a transfer of skills, expertise, experience, and knowledge. This can provide mentees with the career development tools they need to broaden their hard and soft skills in their specific industries. 
What Are the Benefits of Joining Mentorship Programs?
Whether you're a mentor or mentee, mentorship programs have something to offer everyone. 
Mentors
Mentorship programs may seem like a one-way street, but that's not the case. These programs are designed to provide mentors with benefits too. 
It gives you exposure to new perspectives and insights. Plus, it lets you learn about more junior professionals' challenges.

It helps you develop your mentoring/personal leadership skills by providing you with an eager-to-learn mentee. 

Being a mentor to someone will give you a sense of satisfaction and fulfilment.

These programs enable you to be recognized as a veteran and subject matter expert in your industry.

It facilitates your growth and helps you build your legacy. 
Mentees
Getting guidance and support from an experienced professional who has the same background offers various benefits, including but not limited to:
It connects you with industry heads, which can help you climb the career ladder faster and more efficiently.

It exposes you to new ideas that broaden your sphere of knowledge. 

If you're in the healthcare industry, it can improve your chances of getting research grants. 

You receive professional and personal guidance that will help you improve productivity, time management skills, and your performance.
What Goes Into Successful Mentorship Programs for Adults?
Leaders and members of management who are interested in starting mentorship programs for adults in the workplace will need to ensure the following: 
Determine the Goals of the Mentorship Program 
Every mentorship program has its own set of goals and objectives. 
Mentorship programs generally connect experienced professionals with less experienced employees to help them grow. This facilitates organic career growth from within the same company. 
Understand Mentor and Mentees
Matching mentors with mentees is a critical aspect of a successful mentorship program. Depending on what you want to achieve, you may need to factor in their locations, experiences, fields of expertise, learning styles, competencies, and development goals, among other things.
Focus on what you want participants to achieve from the program to ensure the best mutually beneficial mentor-mentee partnerships.
Encourage Communication  
Once you've matched up your mentors with their mentees, encourage them to communicate regularly. Some structure, especially at the beginning, will be necessary. 
Establish regular checkpoints and make sure that they're taking place. Ask them to write down specific goals together. Establish a protocol so you can monitor progress. If there are any problems, you'll be made aware of them and can address them early on. 
Leaders and members of management should be vocal about their support to ensure buy-in among the program participants and their peers. 
For Participants: Having a Productive and Collaborative Relationship With Your Mentor or Mentee
IMANA values continuous learning, which is why we've created a high-impact mentorship program. It can help create opportunities and provide guidance and resources to strengthen an individual's career path. 
How does it do that?
By tapping into the knowledge and experience of people who know the ins and outs of the healthcare industry. Members are also given resources to help them excel beyond public health. This can help mentees learn much faster than solely relying on self or peer study and evaluation. 
You can sign up for this wonderful opportunity by: 
Filling out the registration form as a mentor or mentee. After registering, your information will be reviewed by professionals from the mentorship team.

If you're accepted, you will be matched with a coach/guide with the same medical background as you. You can then contact each other to kickstart the process.
Getting help at every step of your medical career has never been so easy!