COVID-19: A Nurse's Efforts to Protect the Community's Health
Ahamad Mohammed is a Registered Practical Nurse, a Clinical Community Supervisor and an Emergency Medical Dispatcher for 911 and Ambulance in Ontario, Canada. He has been practicing as a Nurse for eight years and followed his passion to work on improving the community's health. 
Mohammed has been on the frontlines of patient safety since the coronavirus outbreak and leads a team of over 60 persons who provide home care medical services across Toronto.
His community center also faces a shortage of face masks and other protective gear, making it challenging for them to protect their health and the safety of patients.
"It's a really difficult situation since the whole country is on back-order for medical supplies."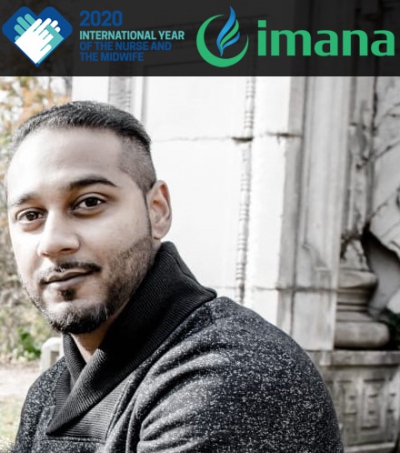 Mohammed has also been actively involved in outreach efforts to gather PPE supplies. Earlier this week, a local church in Toronto donated thousands of PPEs to his community center.  After receiving this generous donation,
"I have been shipping it out to whoever I can. I'm really trying to utilize my resources and [during this global pandemic] help in any way that I can."
Being a male nurse in the nursing industry, still dominated by women didn't dissuade Mohammed from pursing Nursing as a profession. Even though in his graduating class of 40 students, only two were men.  He believes at the end of the day it's about helping people, the ability to care and make preliminary diagnoses for the patient. "Being a male nurse has its perks too, we are in high demand, because of our physical strength." 
The biggest misconception Mohammed wants to break-through is that there is more to the nursing profession than just providing bedside care, "you can be a nurse manager, you can advocate, you can be in leadership positions in public health and more.
DURING THE GLOBAL PANDEMIC, IMANA IS COMMITTED TO PROVIDING RESOURCES, COVID-19 UPDATES AND MENTAL HEALTH COPING STRATEGIES, Visit this link for more information: https://www.imana.org/covid-19/
SUPPORT IMANA MEDICAL RELIEF MISSIONS: imana.org/donate