Dr. Imran Qureshi performs Novel Endovascular Procedure for Hemodialysis Access
We at IMANA are very proud to share that IMANA Past President and Board Member, Dr. Imran Qureshi is among the first in the Chicago area to utilize an innovative technique to create an endovascular arteriovenous fistula (endoAVF) in a patient without surgery.
Dr. Qureshi is a President at Valley Imaging Consultants LLC and Director of Interventional Radiology at Rush Copley Medical Center. As a seasoned interventionalist he successfully performed the new minimally invasive technique to create a fistula in a patient with kidney failure who needed hemodialysis.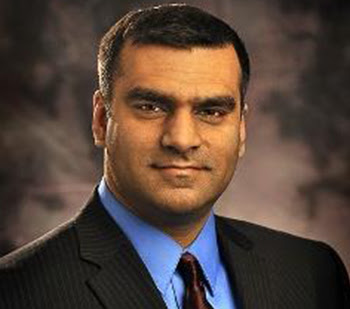 How it works:
The endoAVF allows patients with renal failure a safe and minimally invasive way to get a new fistula for dialysis. By using smaller veins in the forearm, it provides patients an additional site for fistula creation which can prolong their overall dialysis access.
Dr. Qureshi's interventional radiology team is excited to help bring this new procedure to patients in the Chicagoland area that didn't have this option before. This procedure is completed as an outpatient and is a technique without surgery or general anesthesia and, using a device thinner than a pencil. Rush Copley and the Radiology team at Valley Imaging can now offer patients a safer, cheaper, and faster outpatient alternative to creating dialysis access.