Experts Answered your Covid Vaccine Concerns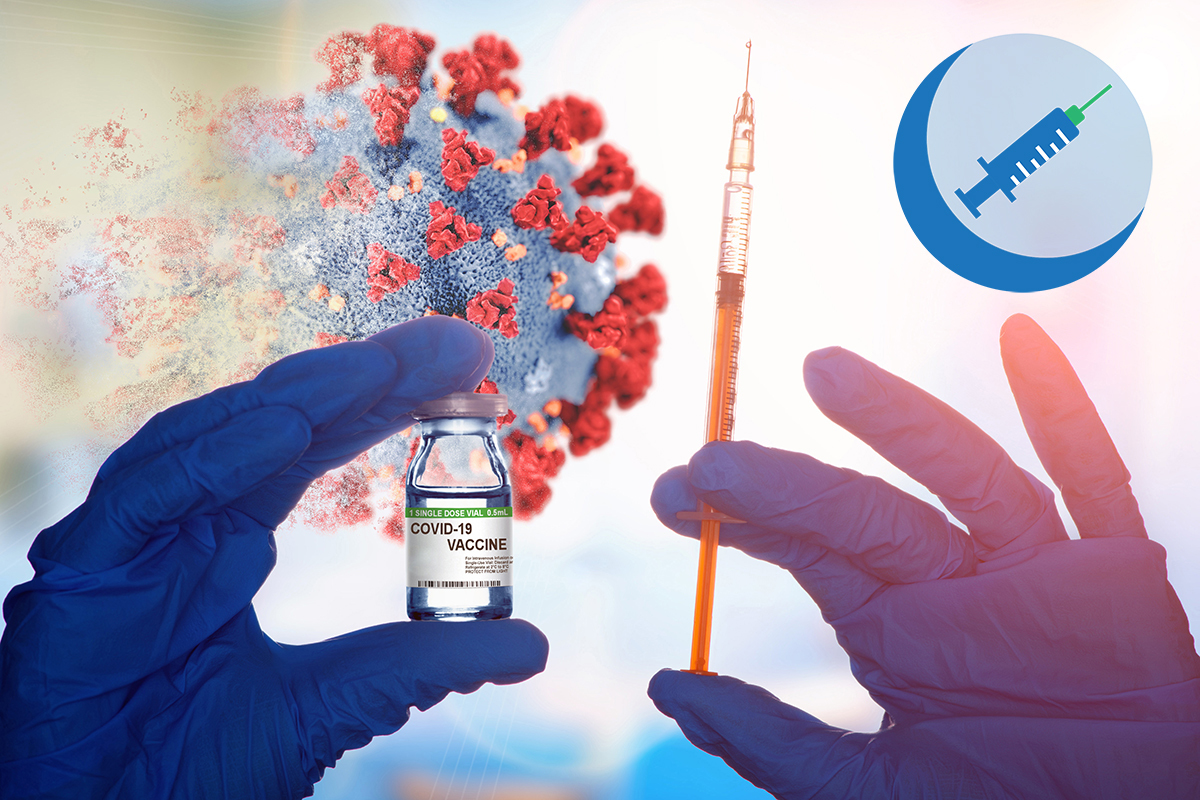 To put things in proper perspective about the pandemic and vaccines, IMANA joined hands with public health and infectious diseases experts to address the critical concerns, questions and provide factual, reassuring information to educate and empower communities.
The primary concern to many is the Halal status of the coronavirus vaccines. The IMANA Board issued a statement to address this concern.
Fact sheet: Covid-19 Vaccines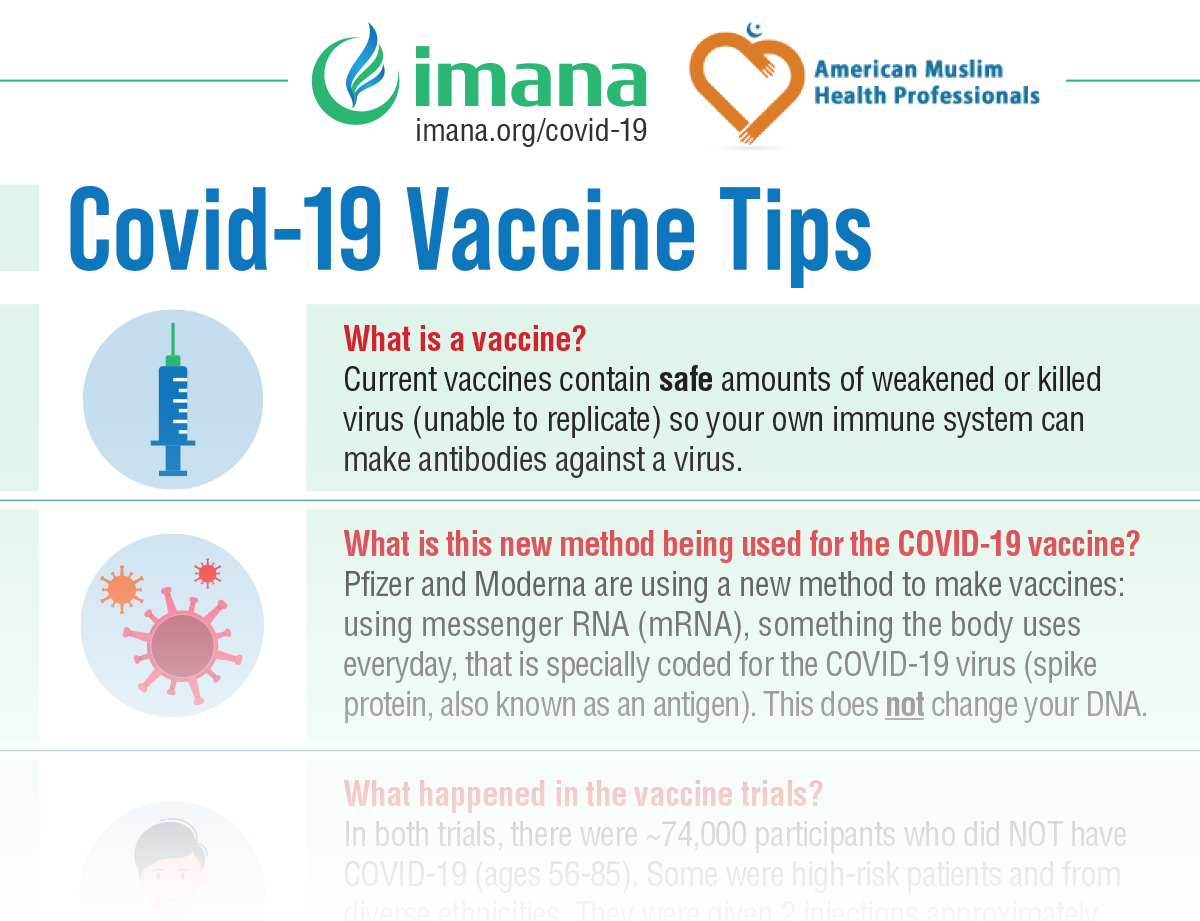 The subject-matter experts at IMANA created a fact sheet about the COVID-19 Vaccine, which answers all your questions, outlines benefits and risks.
Statement by National Muslim Taskforce on Covid-19
IMANA joined the National Muslim Task Force on COVID-19 and National Black Muslim COVID Coalition to issue a joint recommendation discussing the religious objections to the vaccination.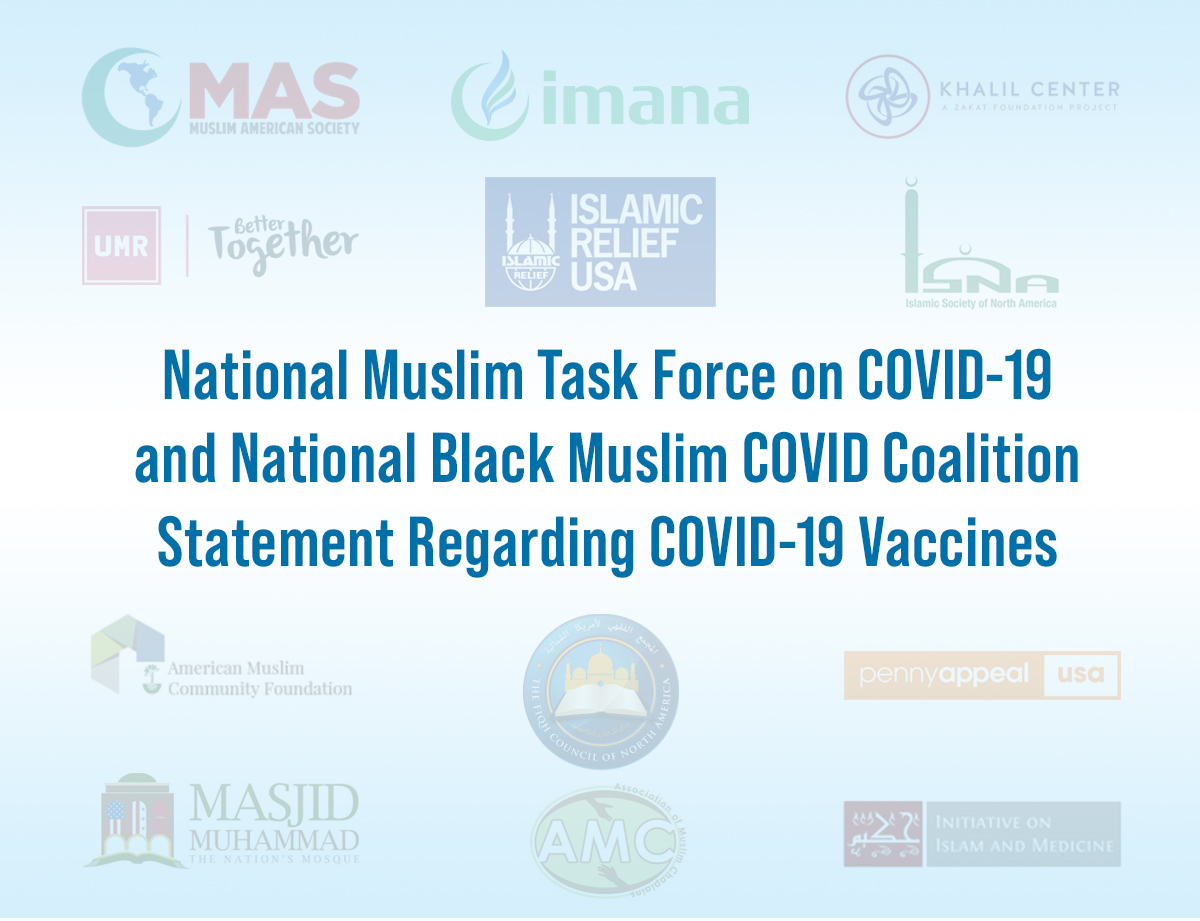 Free Webinar on updates about the Covid-19 Vaccine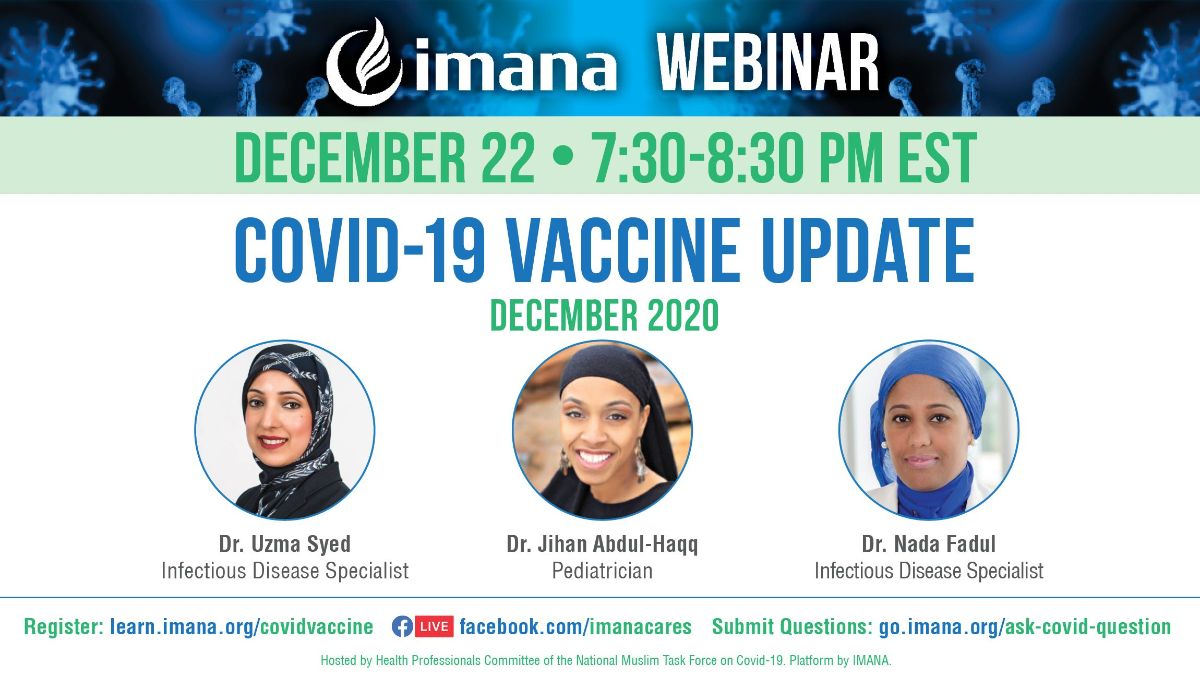 We hosted an informative webinar on updates about the COVID-19 vaccine, the roll-out plan, expected side effects, a brief on the research studies, and data behind the vaccine and insight into this vaccine for kids. Esteemed panelists for this webinar are: Dr. Uzma Syed, Infectious Disease Specialist, and Chair COVID Task Force – Dr. Noor Jihan Abdul Haqq, Pediatrician – Dr. Nada Fadul, Infectious Disease Specialist.