Campaign Update: VisionCare in Gaza
More than 30 percent of the population under the age of 10 in Palestinian territories is susceptible to various eye diseases.
IMANA has launched a vision care project to provide free surgical procedures and comprehensive ophthalmic examinations to children in the Gaza strip. Unfortunately, the bright future of these children has come to a standstill because of poor vision and the lack of availability of eye care services.
As part of the project's first phase, 73 Palestinian children have been pre-screened and now await treatment.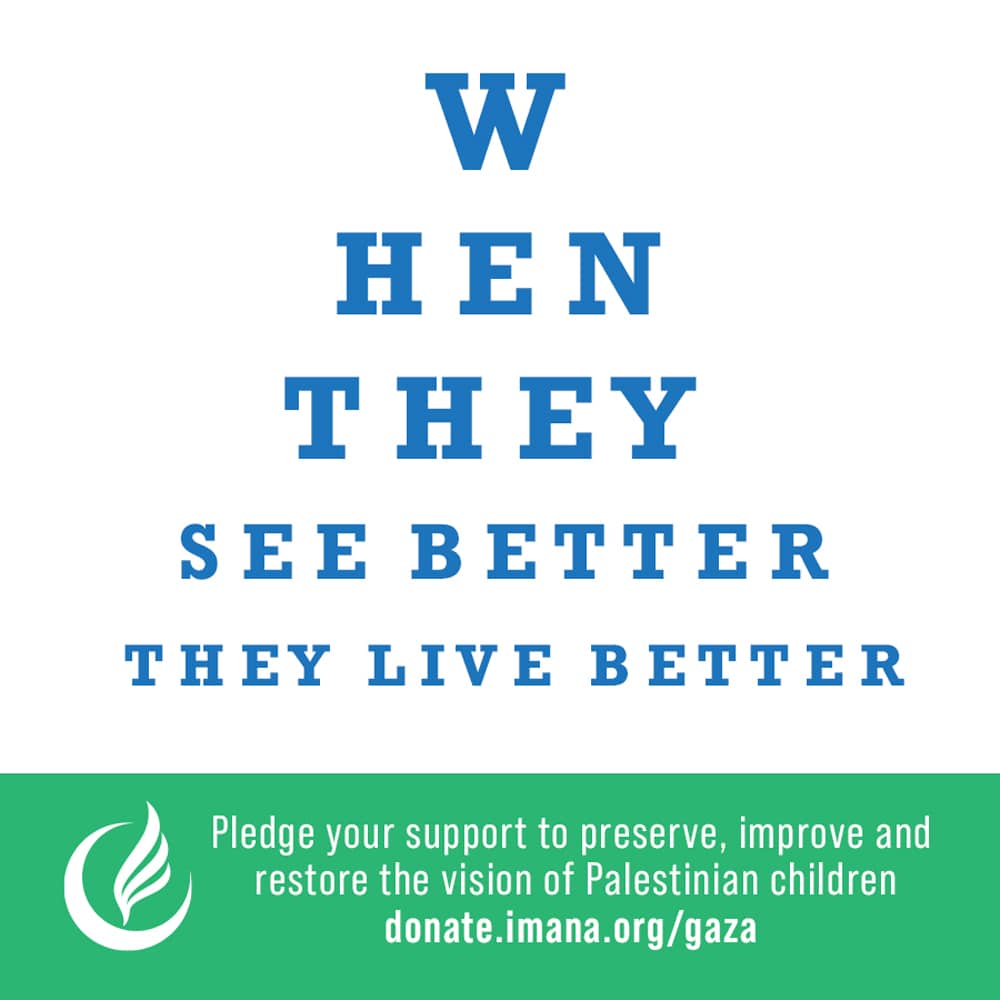 The estimated cost of the project is $22,000 and we've reached ¼ of our fundraising goal. IMANA seeks your support in helping preserve, improve and restore the vision of these vulnerable children by giving access to quality eye care services at no cost to the patients.