How IMANA's Educational Scholarships are Shaping the Future of Healthcare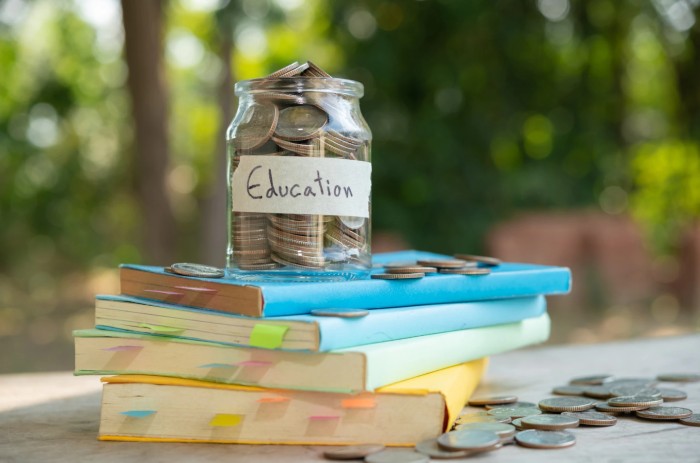 The Islamic Medical Association of North America (IMANA) is a non-profit organization that aims to serve the medical community. One of its aims is to promote health awareness within the Muslim community in North America. 
One of the ways in which IMANA achieves this goal is through scholarships to students pursuing a career in the medical field.
Helping Future Healthcare Professionals 
Medical school can be extremely expensive, and many students may struggle to afford the cost of tuition, fees, books, and living expenses and even take on debt. This can be particularly true for students from low-income homes or those who are the first in their families to attend college or postgraduate studies. 
Medical education is not inherently designed to be inclusive or reflect the global diversity of our society. Students from underrepresented populations do not have equal access to resources as their more privileged peers. This makes it more difficult for them to continue their education in medicine and become healthcare practitioners.
A report by the Association of American Medical Colleges reveals that the issue of medical student debt is a major concern. Over 86% of students take on educational debt. Graduates of public institutions borrow an average of $119,000, while those in private institutions borrow $150,000. 
Additionally, 41% of debtors report borrowed amounts from $150,000 up to $350,000. The cost of medical education has risen dramatically, which highlights a concerning trend in the financial burden on future healthcare professionals.
Scholarships like those provided by IMANA can help these students overcome these financial barriers early on. This way, they can focus on their studies and careers rather than worrying about how they will pay for their education.
IMANA's Educational Scholarship Programs
IMANA offers several scholarship programs for students. They are designed to assist students with the financial burden of obtaining a medical education and to encourage them to pursue a career in the field they are passionate about.
A total of four scholarships of $5000 each are awarded to students pursuing higher education in these fields:
Medicine

Dentistry

Pharmacy

Nursing

Allied Health (paramedics, nutritionists, technologists, transcriptionists, assistants, aides, technicians, counselors, and other social and mental health service workers in healthcare-related niches)
IMANA also offers these donor-supported scholarships:
Zahir Family Scholarship – $2500 each for two students (allied health or medicine)

Fehmida & Zafarullah Farooqi Scholarship – $2500 for one student (nursing)

IMANA Staff Second Chance Scholarship – $3,000 for one student (medical school)
Visit IMANA's scholarships page to learn more.
Eligibility Criteria for IMANA Scholarships
It is important to note that scholarships are usually restricted to a specific group of students or institutions. In this case, IMANA scholarship applications are only open to students currently enrolled in an accredited institution within the United States. 
Each scholarship has specific requirements for qualified applicants. Reach out to [email protected] for more information. 
Application Deadline for IMANA Scholarships
Applications for the 2022 to 2023 cycle are currently being accepted. The deadline for applications is March 15, 2023. 
Awardees will be contacted and the list of awardees will be published when the review process ends in June 2023.
The awards are distributed via check directly to the scholar's educational institution. Awardees will have received their awards by the fall semester.
For queries, reach out to [email protected].
Testimonials from IMANA Scholarship Awardees of 2022
Ahmed Gawash

– Awarded $5,000 in the Field of Medicine in 2022
"This scholarship will go a long way to aid me in tuition and question banks for the upcoming school year. Furthermore, this scholarship has inspired me to host my own scholarship after my residency graduation for students in need like myself."
Andre Anderson

– Awarded $5,000 in the Field of Pharmacy in 2022
"Without support from donors such as yourself, many individuals including myself may not have the opportunity to pursue their dreams. As an aspiring pharmacist, I aim to prioritize patient care and advocate for the underserved with limited healthcare accessibility."
Other Educational Opportunities with IMANA
In addition to these scholarship programs, IMANA offers several other educational opportunities for medical students and professionals through conferences, workshops, and mentorship programs. 
These programs provide opportunities for medical students and residents to learn from experts in the field, network with their peers, and gain the skills and knowledge they need to succeed in the future.
The Impact of IMANA's Educational Scholarships 
Educational opportunities open up a world of possibilities. Scholarships like those spearheaded by IMANA have a strong positive impact on society. 
These programs provide much-needed financial assistance to students who may not otherwise have access to higher education or may have taken on massive debt to complete their degrees. These opportunities can lead to a more diverse workforce, which is crucial in the world of healthcare. 
The lack of diversity in the medical profession can perpetuate health disparities. When healthcare providers come from different backgrounds, they are more likely to understand and respond to the unique needs of their patients. This can lead to better health outcomes for patients from underrepresented communities.
These scholarships can also promote diversity and inclusion in education by providing opportunities for underrepresented groups to pursue postgraduate studies. These scholarships will help students become leaders and make a tremendous impact within their communities.