IMANA at ICNA's 42nd Annual Convention
Nearly 20,000 people gathered at the Baltimore Convention Center for the 42nd Islamic Circle of North America (ICNA) Convention from April 14 – 16, 2017. At the largest gathering of American-Muslims, IMANA conducted CME (Continuing Medical Education) sessions on the theme of Silent Killer and Sleeping Disorders.
Insightful and carefully researched presentations at IMANA's healthcare sessions shared the Islamic perspective on health concerns, and it was very well-attended by the ICNA audience. The CME sessions were a success, and attendees demand more sessions for next year convention.
Dr. Suzy Ismail discussed Mental Health and shared how stigma is the highest contributing factor in both genders for not accessing treatment. Dr. Shariff further added sharing is the key to breaking down negative attitudes and misperceptions surrounding mental illnesses.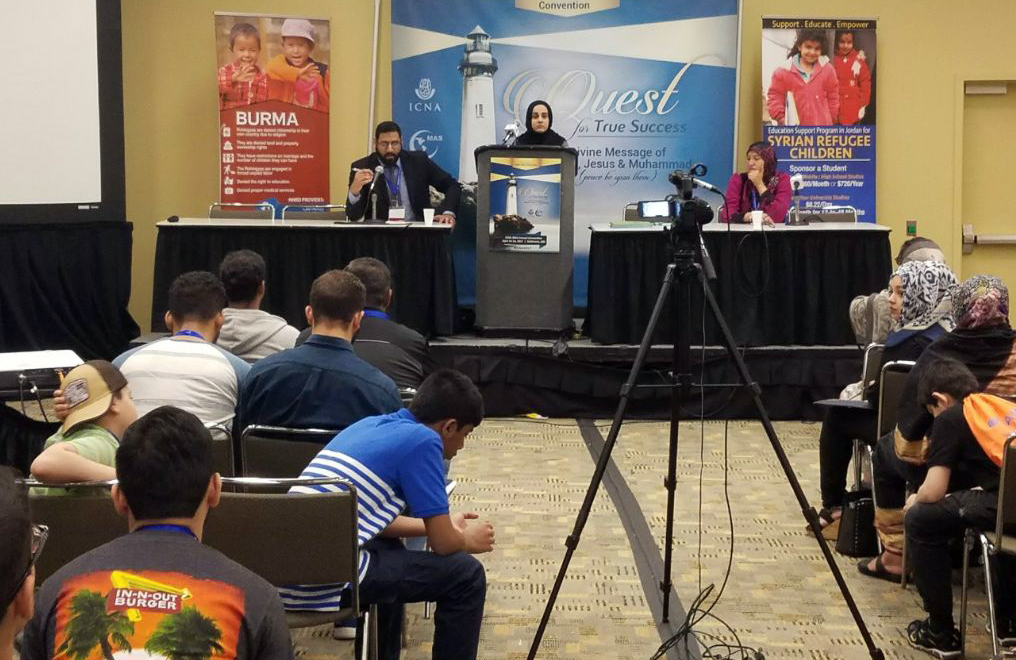 The healthcare sessions at ICNA provided an excellent platform for audience members to engage one-on-one with IMANA speakers and create an open discussion of their concerns. Wrapping up the ICNA convention on a positive note, IMANA aims to organize more healthcare sessions to raise awareness about health concerns from an Islamic point of view and breaking the stigma surrounding mental health in communities.
IMANA also had a booth at the convention for three days. IMANA engaged with many people during the convention. Tons of people came by the booth to learn what IMANA does and how they can benefit from IMANA. The booth had prizes to give away along with Gift Cards to some lucky people. Overall the convention was a success, and IMANA is looking forward to attending future ICNA conventions.