IMANA Press Release & News
IMANA Pays Off Community's $1.5 Million Medical Debt
On the domestic relief forefront, the Islamic Medical Association of North America (IMANA) is proud to launch a medical debt program. With the COVID-19 Pandemic looming over us, we believe NO ONE should avoid seeking medical care due to costs. IMANA is committed to paying off the medical bills of families with the first $15,000 to this campaign, will help us pay off $1.5 million in debt. That's a 1 to 100 ratio!
IMANA is working with RIP Medical Debt to map out active households impacted by COVID-19 and clearing off $1.5 million worth of outstanding medical debt in states that have the largest outbreak across the US. We launched this effort to help alleviate the burdens of our community while providing access to safe environments, equitable healthcare, and wellness. Furthermore, IMANA has kick-started a LaunchGood campaign to fundraise an additional $20,000 to ease the strain of medical debts in our community. 
A U.S. Study finds that most Americans are unable to pay the monthly premiums on health insurance plans and find it too expensive to visit doctors.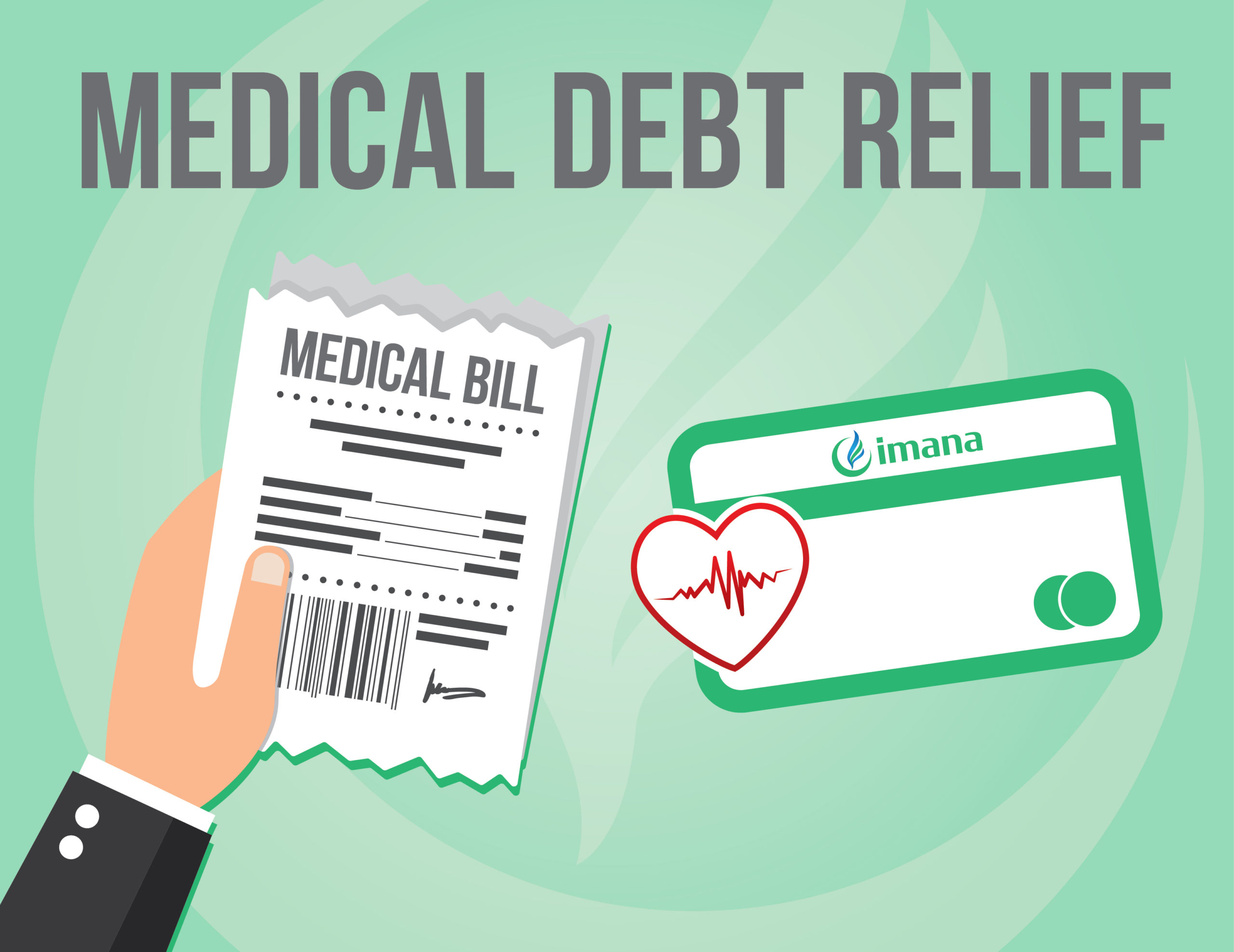 IMANA has provided a monetary grant of $15,000 for immigrant families in the Chicago area who are unable to afford their medical premiums. We're supporting a non-profit from Glendale Heights, IL called – Worry-Free Community (WFC), whose program, 'Needy Family Health Coverage (NFHC)' needed support for their local community who were unable to resolve their access-to-care need. 
ABOUT ISLAMIC MEDICAL ASSOCIATION OF NORTH AMERICA (IMANA): A registered 501(c)(3) non-profit organization 

is a key resource and network for American Muslim physicians & healthcare professionals. We've provided Global medical relief 

to 2.5 million patients in 34 countries and counting.
SUPPORT IMANA MEDICAL RELIEF MISSIONS: imana.org/donate