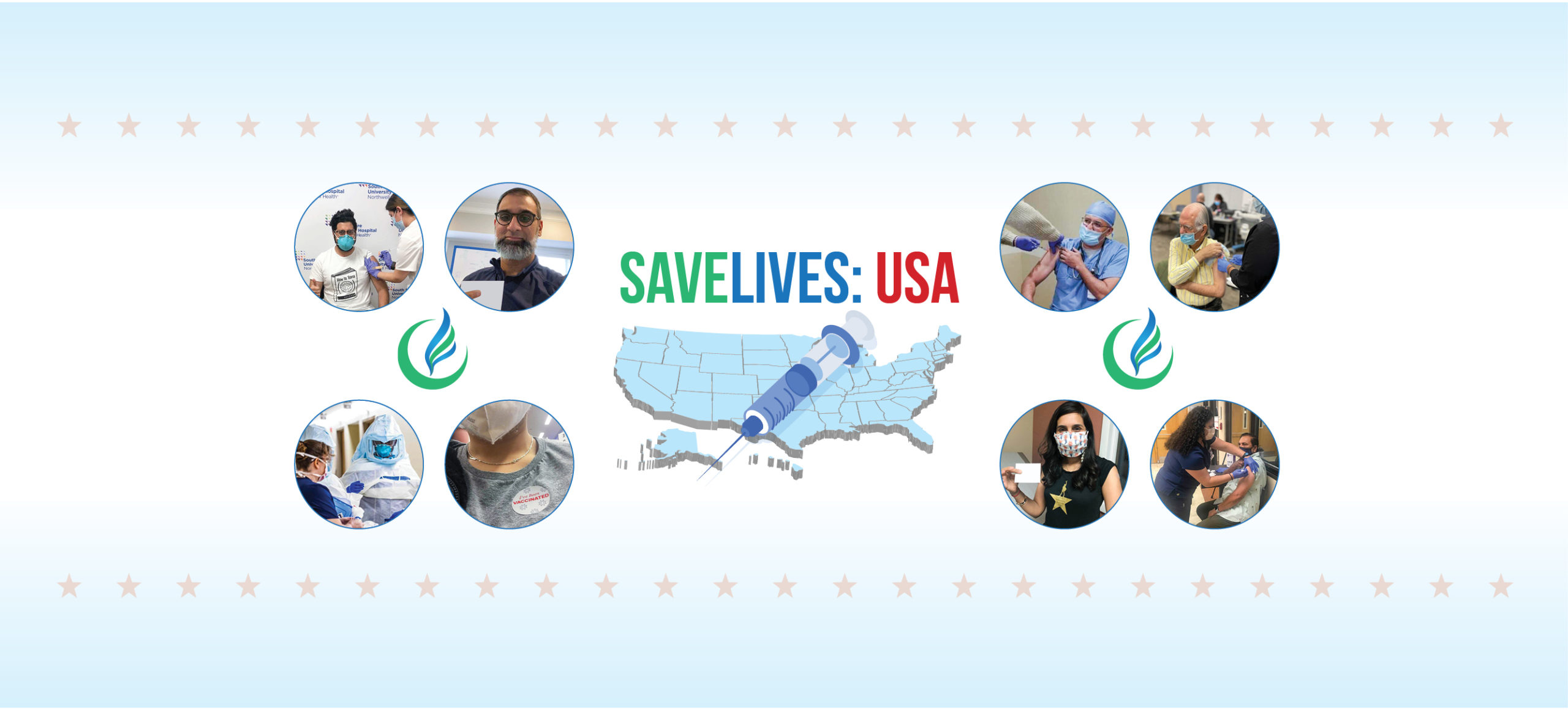 Volunteer - SaveLives: USA
SaveLives: USA
IMANA joins FEMA & HHS to vaccinate America
IMANA has been identified by FEMA & HHS as a trusted partner to provide volunteers for the national Covid-19 vaccination campaign. Once registered, volunteers will be updated with information on required locations and dates Travel expenses will be reimbursed by FEMA and malpractice/liability will be waived as per Presidential executive orders.
We are seeking volunteers from among Physicians, Dentists, NPs/PAs, RNs/LPNs, EMTs, Pharmacists, and Veterinarians who can volunteer their time for this national campaign. Retired individuals who have held a valid license within the past 5 years are also eligible to volunteer subject to providing a copy of their most recent valid license.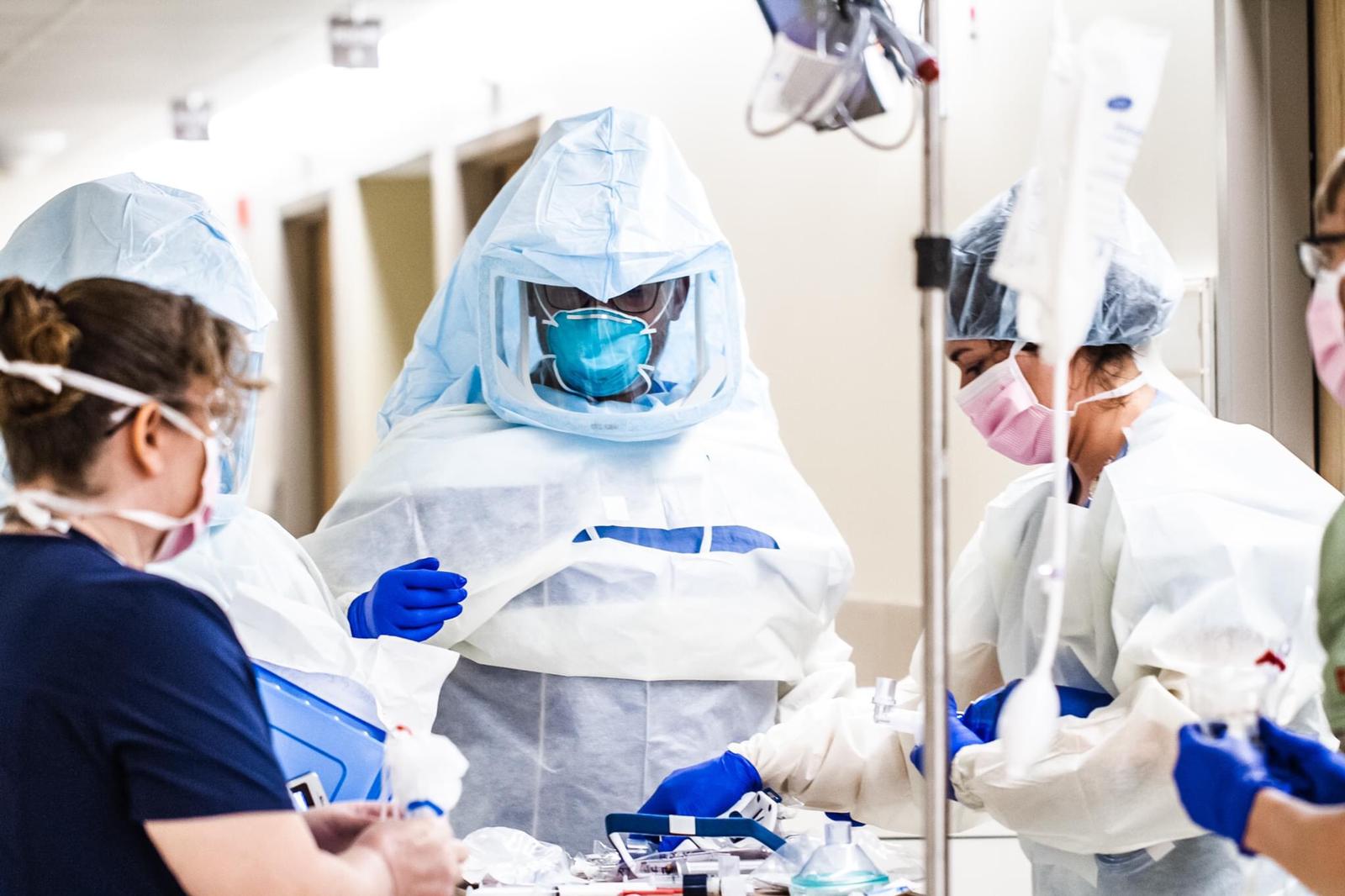 Volunteer Opportunities
SaveLives: USA
SaveLives: USA Frequently Asked Questions
How is the campaign designed, what role does IMANA play?
To scale up the Covid-19 vaccination drive for general public, Health & Human Services Department (HHS) has asked FEMA to get volunteers from NGOs that it has relationships with. FEMA sent out a general request and organized a wide-ranging conference call with these NGOs, IMANA was among them. We agreed to provide volunteers as and when available to match their requirement schedule. At that time, we launched the registration page with the information available at hand.
Who can register?
Anyone with a healthcare license that covers giving injections can sign up. Retired physicians who held a license within the last 5 years are also eligible. Following categories are included:
Physicians
Dentists
NPs/PAs
RNs/LPNs
EMTs
Pharmacists
Veterinarians
What about malpractice/liability?
Malpractice/liability has been waived for the individuals participating in the national vaccination drive, under Presidential executive orders.
How do I know where and when to deploy?
The locations and dates are shown on the landing page, as and when these become available to us. These are also included in the drop down menu on the registration form. Also, there is an option for 'Future Dates' for those who wish to go but cannot join at the locations/dates known at the time of signing up. We will contact those individuals via email as and when new locations/dates open up.
How many days do I need to volunteer for?
Any number of days, but at least one week or more within the time frame shown.
Can I volunteer more than once?
What about travel, accommodation and food?
FEMA will make travel arrangements via its own travel agency. They will set up an individual account for each volunteer, the agency will then book suitable flights. They will also book an appropriate hotel. However, volunteers will pay for the hotel, car rental and food upfront and FEMA will then reimburse it via direct deposit on completion of the trip. While hotel, car rent, fuel, parking, tolls etc. will be paid on actuals, food is paid on a fixed per diem basis. FEMA will share the claims/reimbursement procedure with each individual.
Will there be vaccines available for people when volunteers come?
HHS, State and County administrations are working together to decide where and when they need volunteers which is based on the projected availability of vaccines for those locations on those dates.
Have a question? Get in touch.
Locations:
Virginia: 9681 Main Street, Suite B, Fairfax, VA 22031
Phone:
630-932-0000
Fax:
630-932-0005
Email:
IMANA is a registered 501(c)(3) nonprofit organization. All donations to IMANA and IMANA Medical Relief are tax exempt. Tax ID: #36-4166125