Meet Our Newest Board Members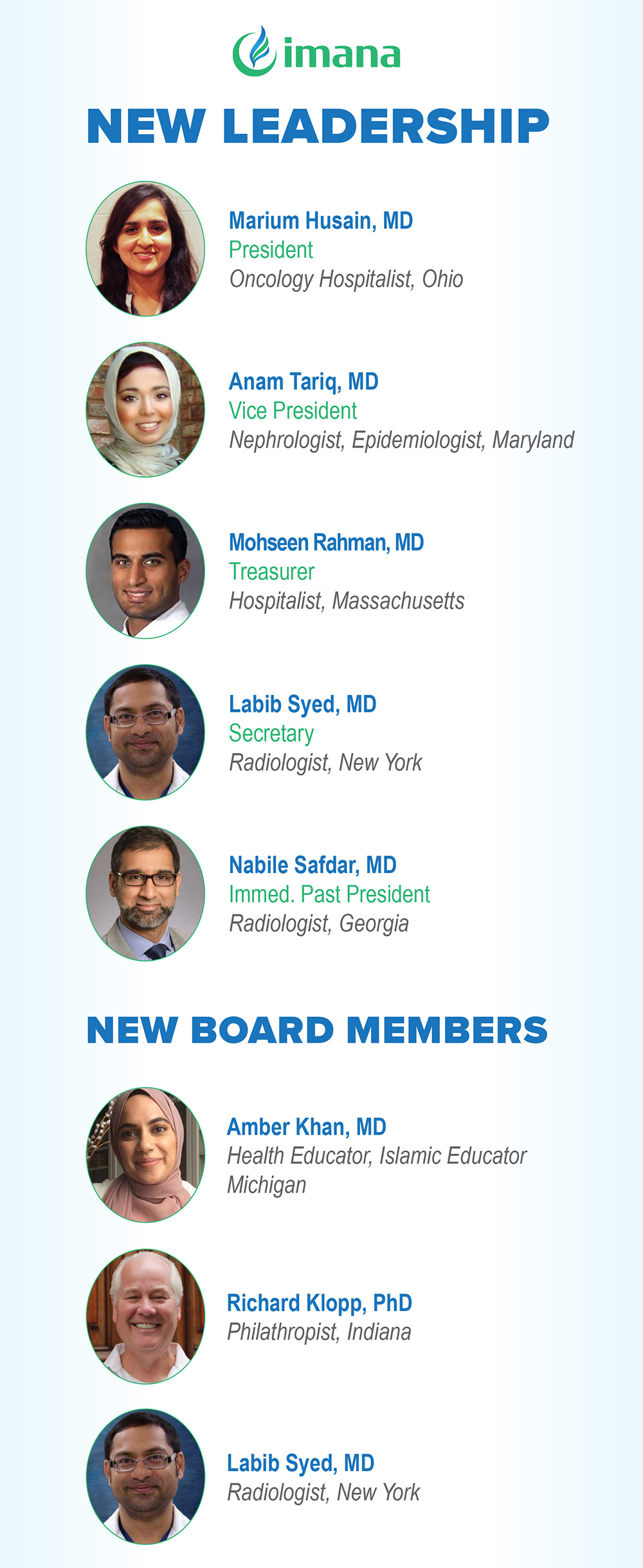 Learn More About our Newest Members

Dr. Amber Khan, D.O. has mobilized her background in health education to teach health education at schools and community centers focusing on physical, social, mental, reproductive, and sexual health education. She has served as the Chair of the Education Committee for IMANA over the past two years.
Dr. Richard Klopp has a record of leadership in organizations with international scope. His wide experience in international relief work spans 20+ years in Africa. A PhD in Philanthropic Studies from Indiana University Lilly School of Philanthropy, Rich was instrumental in advising and guiding IMANA during the transition towards its current strategic plan.
Dr. Labib Syed, M.D., M.P.H. is CEO of S&L Readings, LLC, a teleradiology company. His IMANA Medical Relief (IMR) involvement has spanned over several years and countries, starting first in Gaza and subsequently traveling to Haiti, assessing aid for Libyan refugees, Pakistan during the floods, and most recently to Cox's Bazar. He is currently serving as a member of the IMANA Medical Relief committee and co-chair of IMANA's Continuing Medical Education Committee.
June: A month of heavy lifting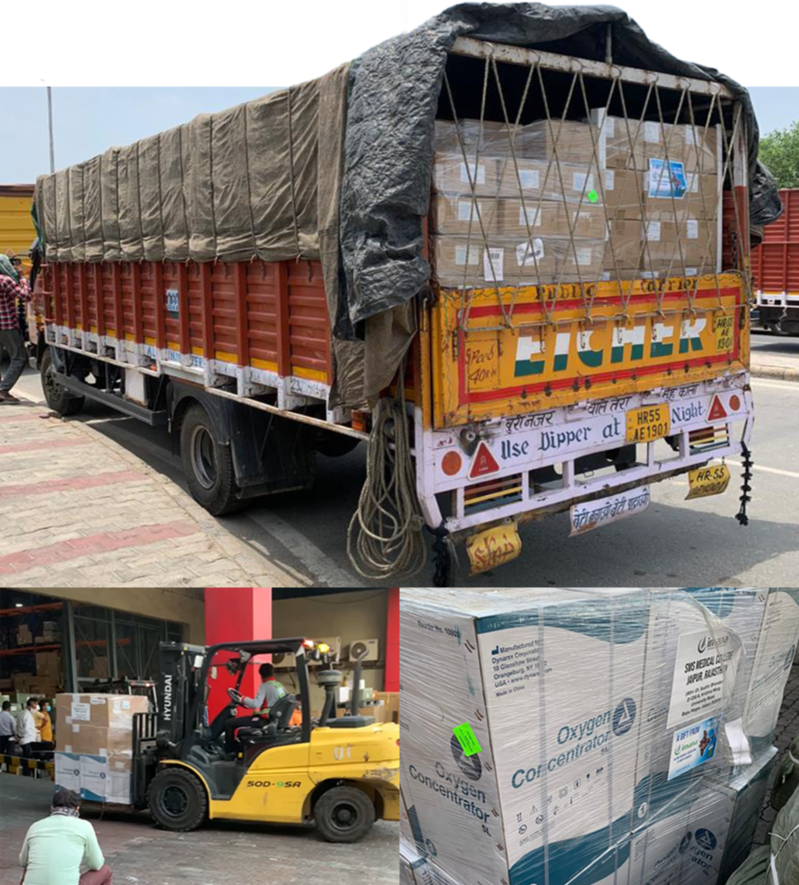 This month alone, IMANA airlifted over 14.50 metric tons (32,040 lbs) of covid related equipment and supplies (including ventilators, oxygen concentrators, nasal cannulas and non-rebreather masks) across the world. More shipments will be on their way in July to significantly help overcome the continuing waves of COVID infections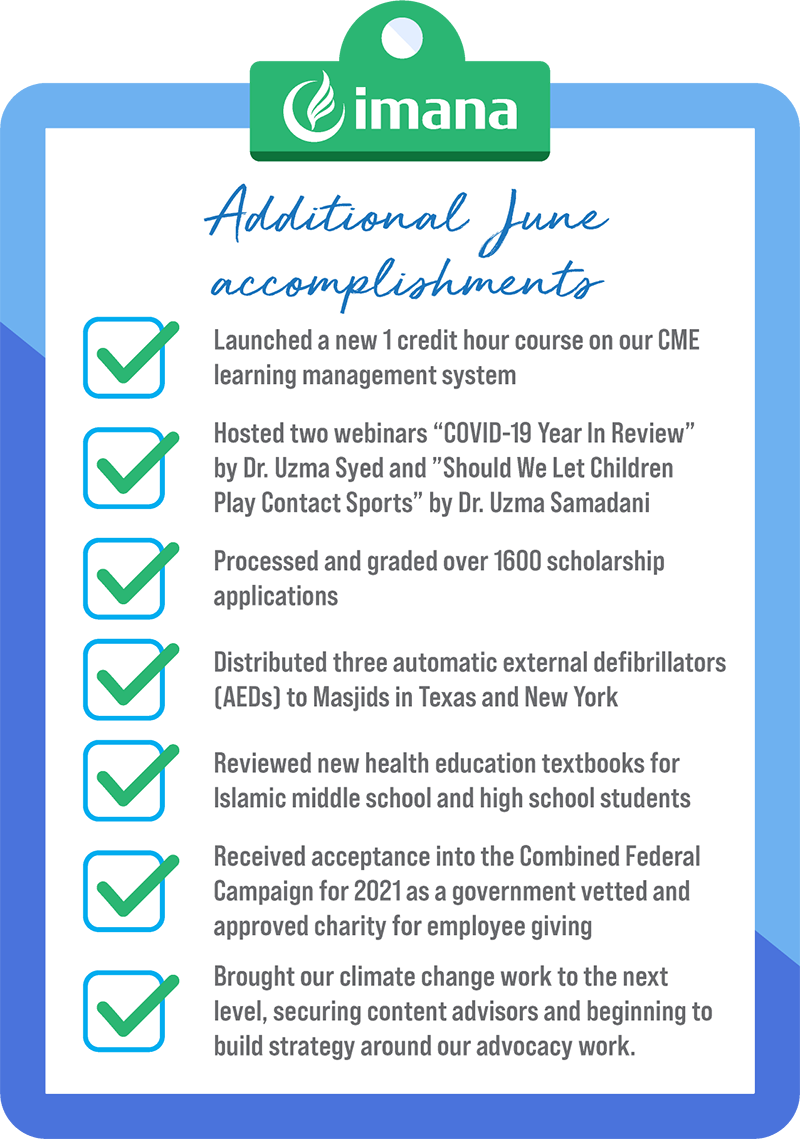 IMANA Medical Relief is continuing its mission to provide healthcare support to those in need through its medical mission trips as it has been for over a decade. The depleted healthcare systems of Pakistan and Syria have affected our fellow brothers and sisters for years and our mission teams are able to provide much needed treatment and care in these areas at no cost to those who need it most.
Join us for our ServePakistan trip in October, or our ServeSyria trips in September and December! Both you and IMANA can continue to make an impact in the lives of others. Register as a volunteer today!