It's National Honey Bee Day!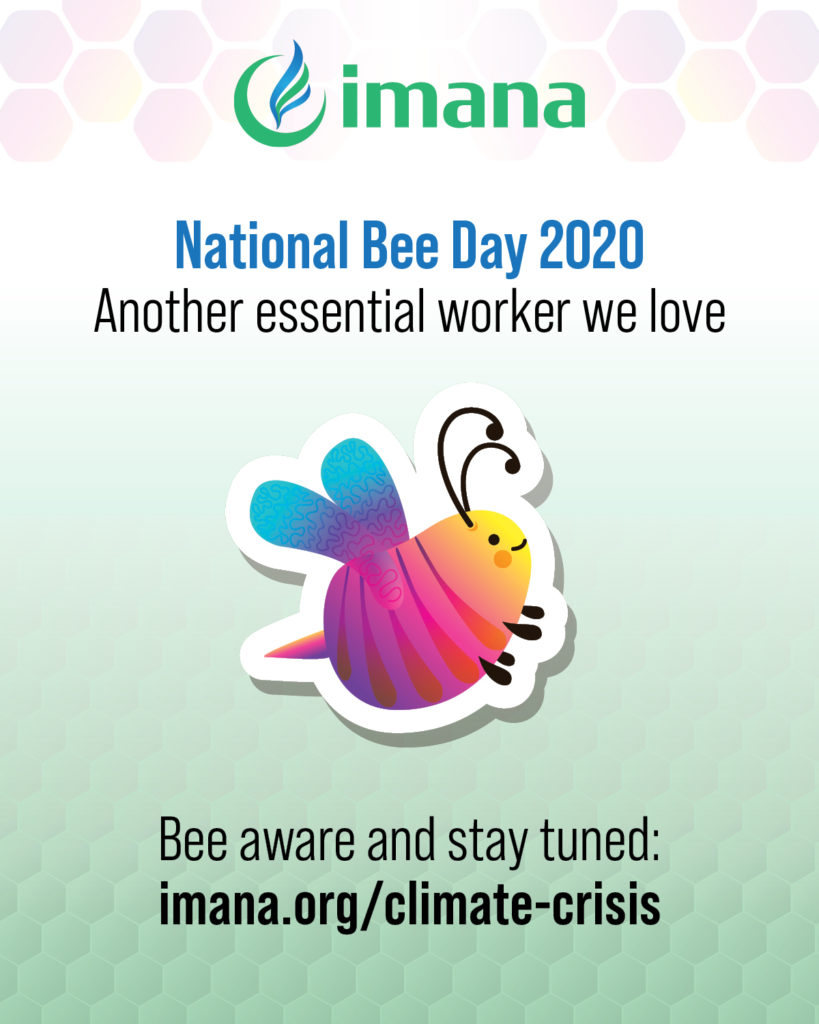 Thanks to the pandemic, many people rediscovered their green thumb, which is helping the bee populations to bounce back. 
Why bees are essential to our ecosystem: Bees pollinate 35% of agriculture globally 3/4 global crops depend on pollinators to be involved in the production. Without bees, our gardens would be bare, and our plates empty.
Stay tuned to IMANA's Climate Crisis page for our upcoming projects and, together, we can inspire change to stop our bees from becoming an endangered species