How we responded to Covid-19?
For almost two years now, the COVID-19 outbreak has permanently changed the world and, through the crisis, IMANA has continued its pandemic response efforts in the US and internationally.
Your unwavering support and generosity allowed IMANA to help those in need of medical treatment/vaccines, care for the front-line healthcare professionals, and host a series of webinars with infectious diseases specialists/public health experts to counter misinformation rampant in the community.
COVID-19 will be with us for the foreseeable future, we need to prepare ourselves for that and continue working together to connect hearts and save lives.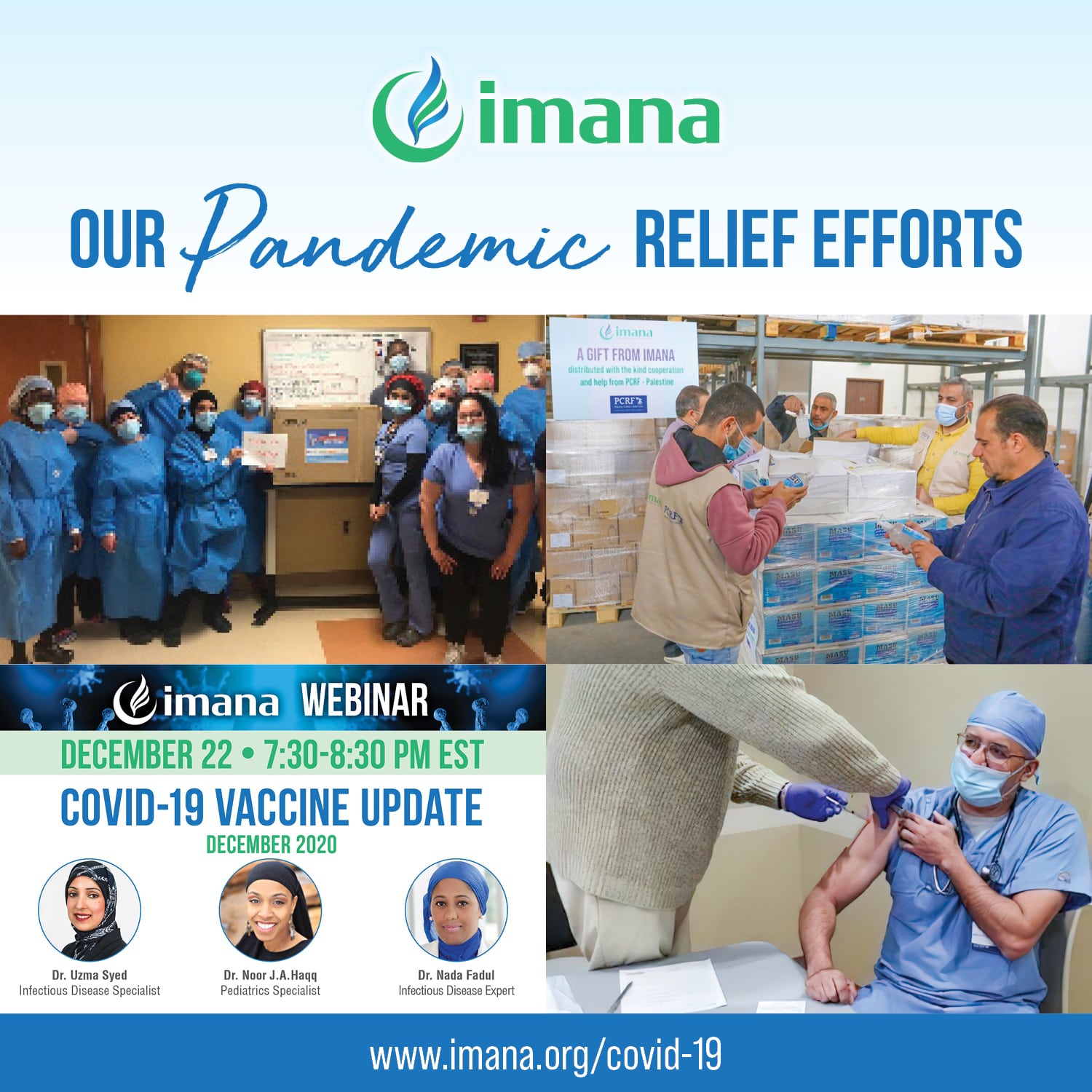 For more information about IMANA's pandemic response efforts and Covid-19 resources, please visit www.imana.org/covid-19