PPE for Pakistan – An IMANA Appeal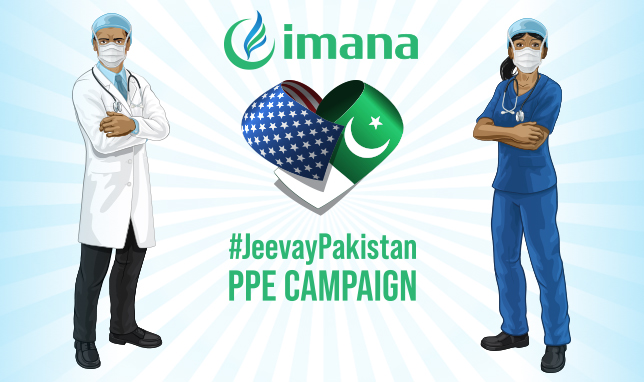 UPDATE: We have successfully distributed 50,000 KN95 masks to 32 hospitals, in all provinces across Pakistan. Additionally,
a few clinics and medical centers in Azad Kashmir and Gilgit-Baltistan.
Pakistan has one of the fastest-growing COVID-19 infection rates in the world! There is a dire shortage of PPE for the vulnerable healthcare workers on the frontlines in Pakistan. Recognizing the emergent nature of the need, IMANA has launched a new campaign – #JeevayPakistan to provide PPE to hospitals across Pakistan.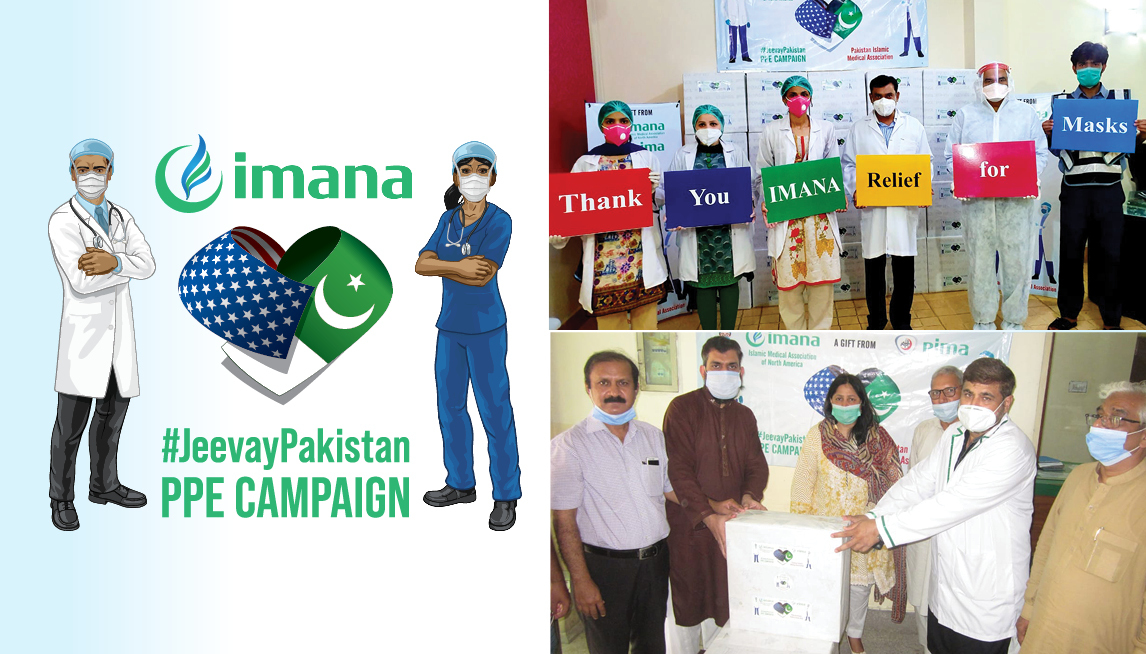 We will procure, airlift and distribute 50,000 KN95 masks that align with CDC specifications and standards to over 20 hospitals across Pakistan. With your gift through IMANA, Pakistani healthcare professionals will be able to treat patients with confidence, knowing we have provided them with quality and safe PPEs.
KEEP PAKISTANI HEALTHCARE WORKERS SAFE