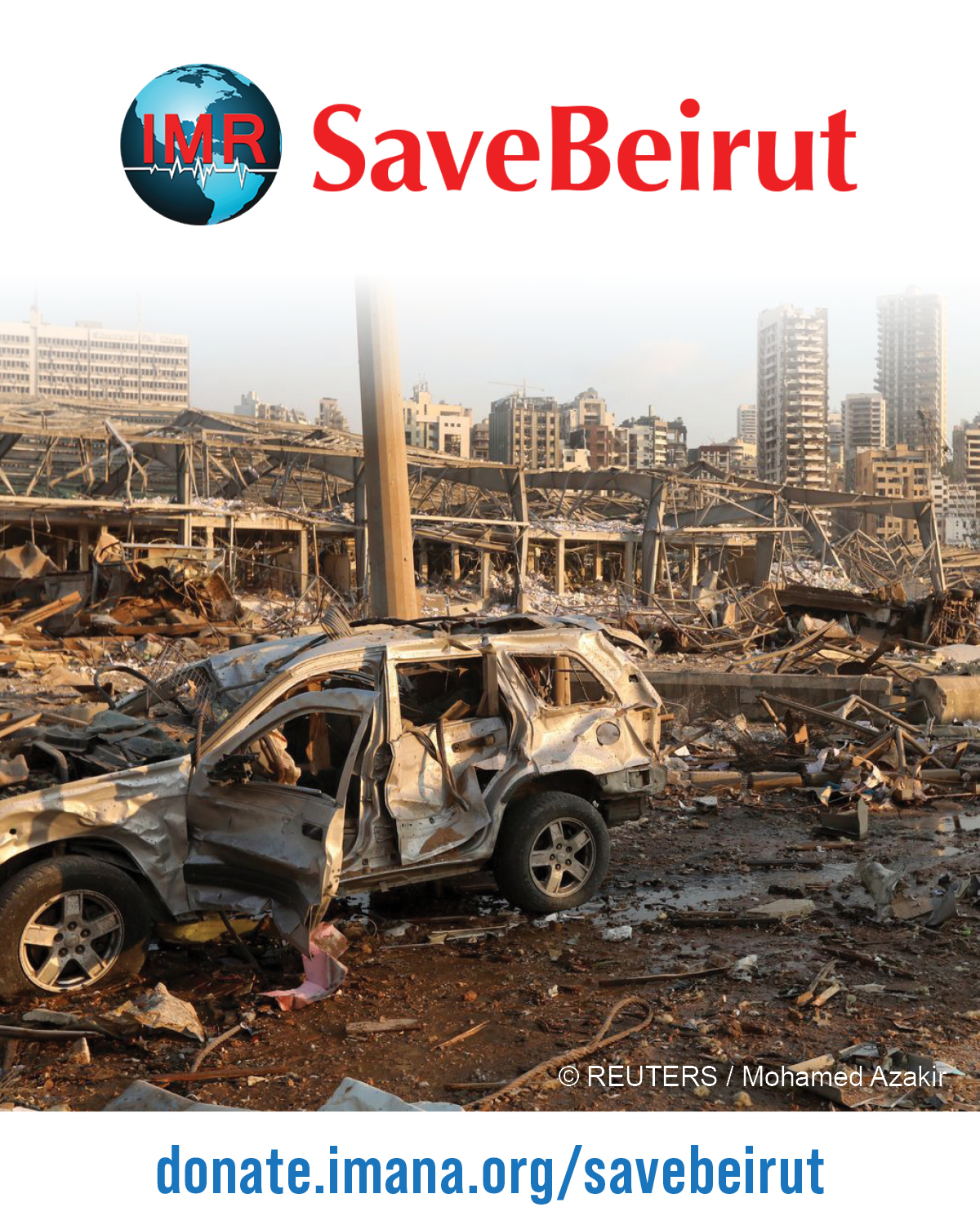 UPDATE:
We have distributed four Interagency Emergency Health Kits, each weighs 1800 lbs and holds medicines and medical devices for those injured in the Beirut explosion.
Beirut is hurting, there are scenes of widespread devastation. News reports state, that hospitals are severely damaged when there is an urgent need for health services for the injured.
IMANA Rapid Response teams are on standby as we co-ordinate needs with local officials. The pressing needs at the moment are lifesaving medications and supplies; we are working towards immediately dispatching World Health Organization (WHO)-approved health kits which will provide $785,000 worth of essential medicines and supplies. 🖱️One click can change a life, please support Beirutis in this need of the hour by providing access to healthcare services.