Why You Should Volunteer in Syria
The 11-year crisis in Syria has left over 2 million people displaced from their homes. Physicians and healthcare professionals are encouraged to volunteer in Syria with the nonprofit organization, Islamic Medical Association of North America (IMANA).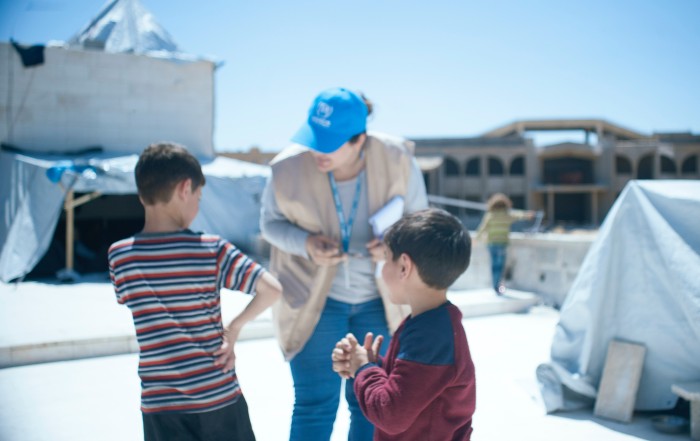 Personal Benefits of Volunteering
Volunteering might seem like a selfless endeavor but it has several benefits that encourage individuals to travel to foreign countries like Syria and put the needs of others first:
     

Volunteering helps one's self-confidence.

     

It teaches an attitude of gratitude for the simple things in life.

     

It's an opportunity to make a difference since skills are put to use in areas where they're needed the most.

     

Volunteers can learn new skills.

     

Volunteer work teaches flexibility and adaptability.

     

It can help open up professional opportunities.

     

Volunteers can meet people from all walks of life.

     

Volunteers can take on new challenges and test their limits.
The Main Crisis in Syria
The following areas require immediate and urgent attention:
Refugees
Over 6 million people are registered as Syrian refugees, however, the actual number is estimated to be much higher. While about 5.7 million of these registered refugees have moved to safer havens in neighboring countries, millions remain displaced. 
Psychological Trauma
There is much trauma associated with conflict, homelessness, and a lack of basic necessities like nutrition and hygiene. Children growing up in such situations are usually the most affected. Trauma counseling can be of immense benefit to survivors who are trying to assimilate their experiences and move forward.
Domestic Violence
The war in Syria has exacerbated domestic violence in Syrian households, especially against women. Many women have become the breadwinners of their families, disrupting established family structures, and creating more opportunities for marital violence.
Domestic violence in Syria is inflicted by husbands against wives, fathers harming their children (particularly daughters), and brothers against sisters.
Education
With barely any schools left operating in Syria and a lack of teachers, the country is struggling to maintain adequate educational opportunities for its youth. An uneducated society can lead to the further deterioration of a country's quality of life, diminished incomes, and a rise in crime.
Medical
The country's healthcare system has been severely affected as many healthcare workers fled the country due to the war. An article on ReliefWeb estimates that more than half of all Syrian physicians have abandoned northeast Syria.
Sadly, many of those who remained were killed and injured while performing their duties. Casualties, as well as injured civilians and soldiers, have put additional strain on the national healthcare system.
As of September 2021, only 990 public health centers out of 1,800 remain functional.
What is IMANA's Role in This Situation?
IMANA has been providing medical assistance to Syria through IMANA Medical Relief (IMR) and ServeSyria in collaboration with the United Nations and the United Muslim Relief (UMR).
As part of the ServeSyria initiative, IMANA has been sending teams of physicians to Jordan to help rehabilitate over 2 million Syrian refugees who sometimes have nothing more than the clothes on their backs.
IMANA's ServeSyria team is working tirelessly to help this region with dozens of ongoing projects in other regions. IMANA has so far contributed over $50,000 worth of medical supplies and 35,000 pounds of food to Syrian refugees. 
IMANA and ServeSyria: Can I Volunteer in Syria?
IMANA's volunteer network is afforded the best facilities and safety measures, from being picked up at the airport to food and accommodations.
IMANA volunteer opportunities include teaching, medical volunteering, protection, social services, and working in public services for a limited time. IMANA volunteers at the grassroots level where its services are needed the most.
As part of the ServeSyria team, volunteers are assigned to one of IMANA's clinics in Jordan which are located in and around Amman City. These locations are safe and are decided based on the number of patients, the number of volunteers, and other factors.
IMANA is currently accepting applications for the end of September until the beginning of October 2022. Interested medical volunteers can submit an online application on the ServeSyria page of the IMANA website to show their interest and begin the process.
The ServeSyria page also includes helpful FAQs for first-time volunteers.
IMANA and IMR
Through IMR, IMANA has been providing much-needed basic healthcare and disaster response to war-torn and underserved communities. In addition to Syria, IMR is also serving communities in Pakistan, Puerto Rico, and Palestine.
Conclusion: Make A Difference with ServeSyria
Volunteering for humanitarian programs like ServeSyria has several benefits for you and others. As a medical volunteer, you'll not only be providing much-neded medical assistance to a war-torn country but you'll also be enriching your own life.
 Though it can be challenging, volunteering opens up many personal and professional opportunities. If you'd like to explore volunteering with us, visit the IMANA website and our ServeSyria page. Let's work together and make a difference.