Haiti's Struggle to Recover
For over a decade, IMANA has consistently provided healthcare services to Haitians impacted by the catastrophic earthquakes and the Covid-19 pandemic. We initiated the ServeHaiti medical mission as an emergency response to the 2010 earthquake, and our volunteer physicians treated over 30,000 individuals with urgent medical needs.
After recognizing the emergent follow-up care that many earthquake survivors need, IMANA established a rural clinic in 2012 that actively runs with regular medical missions every year. As a result, Haiti has become one of IMANA's most extensive healthcare projects that address the needs of the poor rural communities.
When Haiti faced the most significant humanitarian need in its history, IMANA was on the frontline by providing the following services:
🏥 Built Haiti OutPatient Establishment (HOPE) Clinic in the village of Miragoane, which provides free long-term healthcare services.
🥘 Well-balanced nutritious meals through the Soup Kitchen initiative.
👁️ Eye care and surgeries
🚰 Access to clean, fresh water.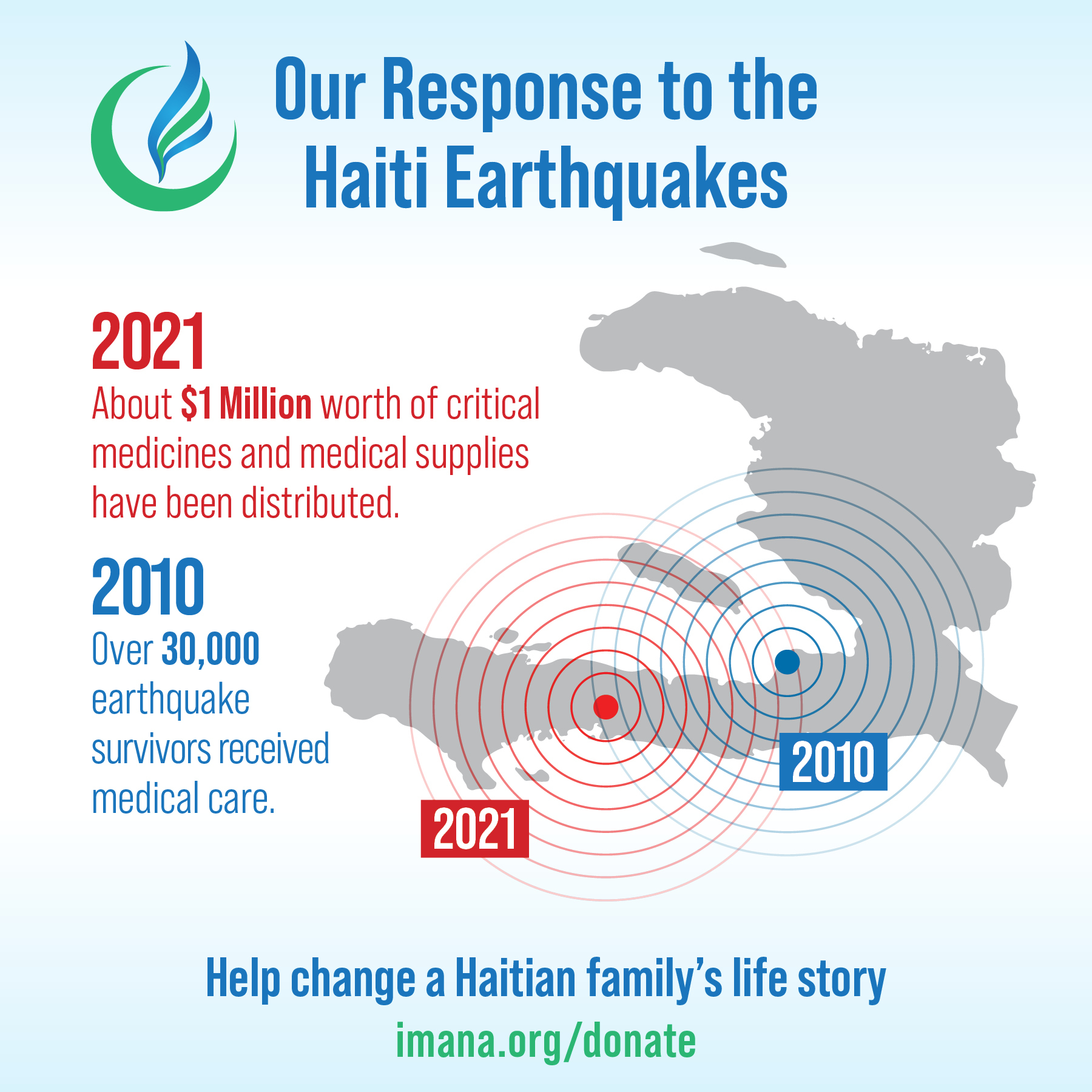 And more recently, we sent five IEHK's worth $985,000 of critical medicines and medical supplies to those affected by the August 2021 earthquake.
Your support allows us to keep up our consistent efforts to help Haitians in need and improve their quality of life!