One week left until Ramadan – It's time to Celebrate!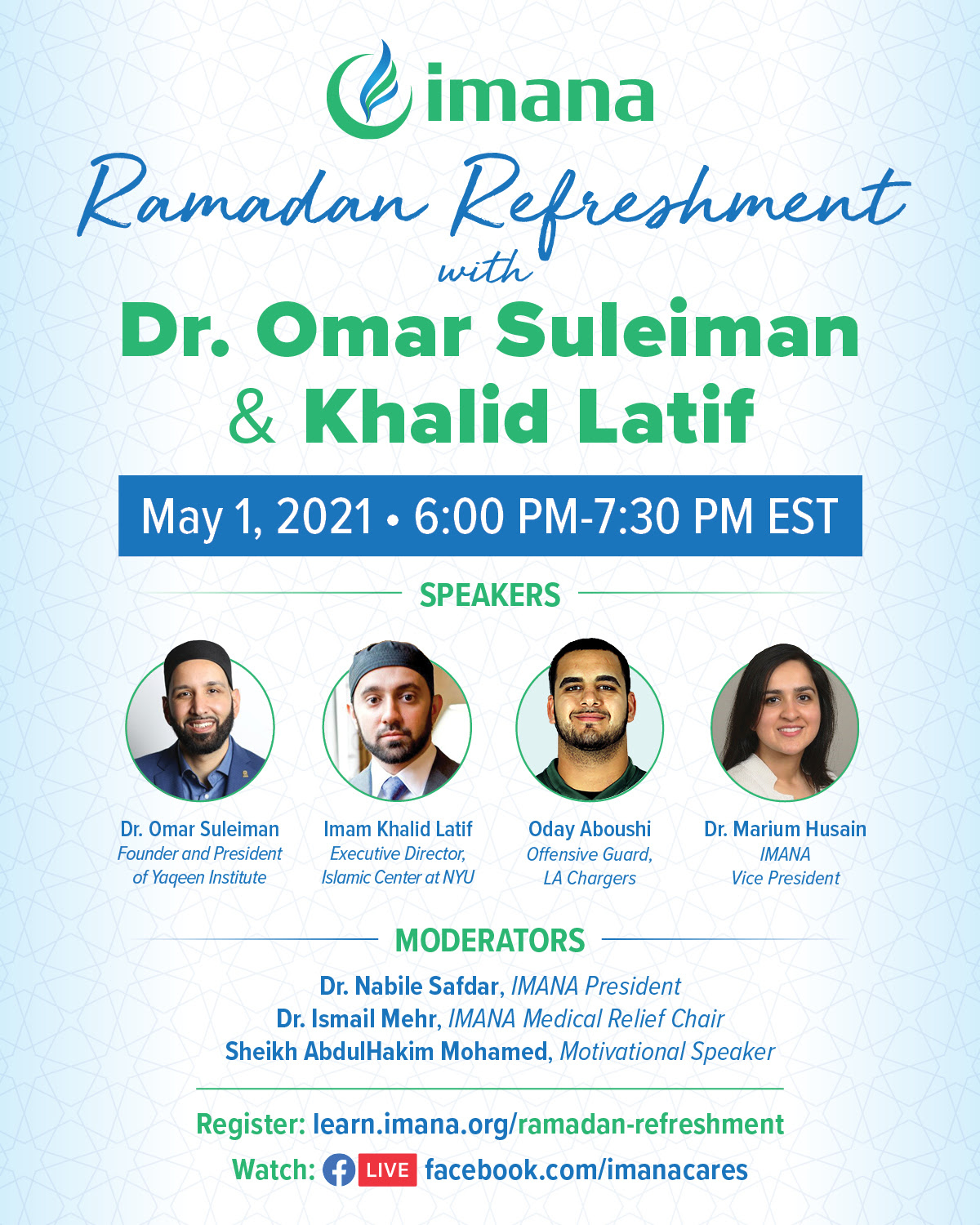 Join us on Saturday, May 1st for a special IMANA Virtual Ramadan Iftar, to be broadcast live featuring special guest speakers Dr. Omar Suleiman, Imam Khalid Latif, as well as the NFL's Oday Aboushi, Board Vice President Dr. Marium Husain, Board President Dr. Nabile Safdar, Sheikh Abdulhakim Mohamed, and more.
The event will cover recent IMANA initiatives, including our COVID-19 response programs during the pandemic – domestic and overseas, our emergency response for Lebanon and Puerto Rico, and our medical missions and projects elsewhere. Along with guest speakers, we will also be featuring personal testimonies from IMANA volunteers and staff members. This is guaranteed to be our biggest virtual event yet, so make sure not to miss!
To learn more about what we have lined up for this year's holy month of Ramadan, please visit our page by clicking below.
Tune in next Wednesday as we sit down with best-selling author Dr. Madiha Saeed (a/k/a HolisticMom, MD) regarding nutrition and preparing the mind, body and soul for the holy month of Ramadan. Get your pre-Ramadan physical, mental and spiritual self attuned the right way with us and more during this informative event. To register, click here.

Learn new health practices for Ramadan 2021!
As we all know, fasting in Ramadan contains not just amazing spiritual benefits, but also plenty of physical ones as well. Every year health professionals learn new developments as to how fasting can strengthen our bodily health, so we have hand-picked a few special tips to help and encourage you as we enter this blessed month. Click below to view these tips, as presented by IMANA's board members, friends and associates!
Inclusivity in healthcare has been an increasing topic of conversation, and that very much includes the many American Muslim physicians who are apart of that industry. In partnership with the Initiative on Islam and Medicine and American Muslim Health Professionals, we urgently ask all American Muslim physicians to take part in this short survey that examines how religious identity impacts workplace experiences. With your participation, we can better understand and improve the experiences of Muslim physicians within academic medicine.
All participants will also be entered into a raffle with prizes including a signed copy of a book or journal related to Islam and medicine, as well as a $75 gift card. Sign up below to take the survey.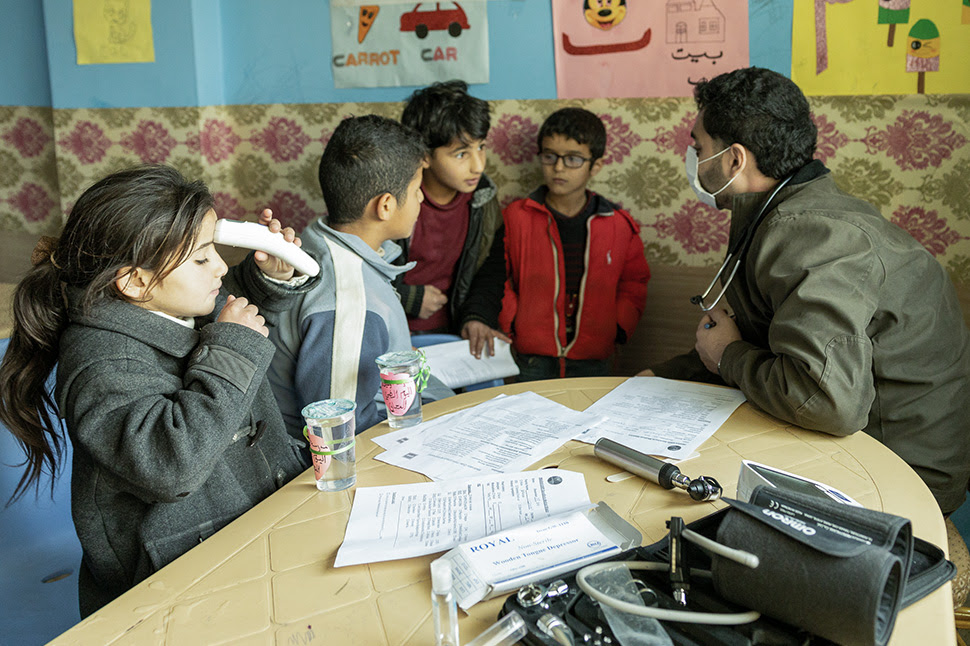 Watch our latest recorded webinar with Shifa Mohiuddin and more as we discussed the importance of raising cancer awareness and education, the importance of mammography and other health screenings, as well as personal anecdotes by survivors of cancer, and a general overview of the American Cancer Society's research and cancer control programs.
ServeSyria mission dates remain open!

Over 2 million Syrians have been rendered homeless due to the civil war raging in Syria, with a large majority remaining without access to healthcare facilities. Since 2012, IMANA Medical Relief has been committed to providing relief efforts for all those internally displaced, including 19 comprehensive healthcare missions as of last year.
Join us as we continue our ongoing ServeSyria Medical Mission. July 2nd-10th registration remains open, with new dates of Sept. 24th-Oct 2nd now available for registration as well. Sign up today.