Syria and Turkey Earthquake. Current situation
In February 2023, a series of earthquakes ravaged Turkey and its neighboring nation Syria, causing widespread destruction and damage. Here, we delve into the earthquake, and its aftermath as well as share different ways to support these affected regions.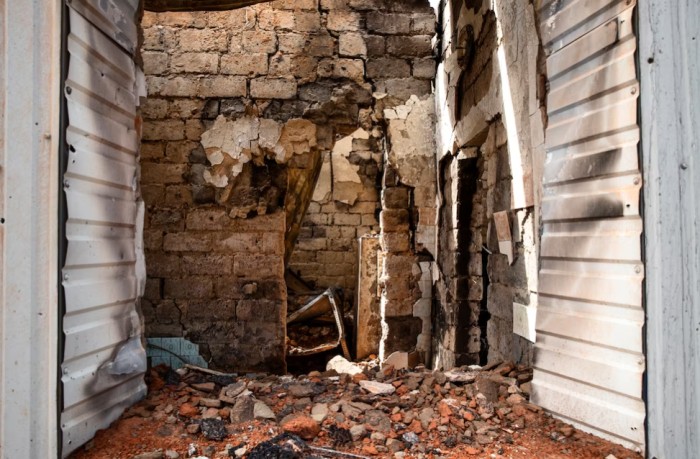 What Happened in Turkey and Syria?
On February 6, 2023, an earthquake with a magnitude of 7.8 shook central and southern Turkey near Syria's northern border. Around nine hours later, another earthquake with a magnitude of 7.5 hit a nearby area approximately 59 miles southwest.
The first quake in February was the most fatal in Turkey in over 20 years. Its epicenter was near the city of Gaziantep where many refugees from Syria and charitable organizations are based.
On February 20, 2023, another 6.4-magnitude earthquake took the lives of three people and left 213 injured in southern Turkey. A week later, a 5.6-magnitude earthquake struck the area. It killed at least one person and caused many run-down buildings to collapse.
Three weeks after the first two quakes, the death toll in Turkey and Syria continues to rise. The combined count is over 50,000 bodies. Of that figure, 44,000 are from Turkey, and more than 5,900 are from Syria plus aid workers.
Around 164,321 buildings in Turkey crumbled or sustained extensive structural damage. Meanwhile, in northwest Syria, over 10,000 buildings were fully or partially damaged.
The World Bank's Global Rapid Post-Disaster Damage Estimation Report pegged Turkey's damages at $34.2 billion.
In northwest Syria, the earthquakes ravaged around 270 schools, killing 626 students and injuring 1,041.
What Is the Current Situation in Turkey and Syria?
The Turkish government has undertaken extensive disaster response initiatives in the country through the Disaster and Emergency Management Presidency (AFAD) and the Turkish Red Crescent.
The government also issued a fourth-level emergency and called for global aid. International governments rapidly responded to the request by providing aid and deploying rescue teams.
On February 9, 2023, three days after the initial Turkey earthquake, the United States Department of the Treasury declared the issuance of a 180-day "general license" for disaster relief in Syria.
By February 14, the opening of three border-crossing points — Al-Ra'ee, Bab Al-Hawa, and Bab Al-Salam — enabled the delivery of UN aid. On February 22, 282 trucks carrying aid from six UN agencies reached northwest Syria.
As of February 17, the Camp Coordination and Camp Management cluster recorded over 86,000 displacement movements in northwest Syria.
What Are the Risks in the Aftermath of the Turkey Earthquake?
The ACAPS (Assessment Capacities Project) reports that new earthquakes in Turkey and Syria have the capacity to significantly increase the need for humanitarian aid. In northwest Syria, 4.1 million people — many of whom include women and children — already rely on humanitarian assistance.
Despite the fact that many countries are offering their support to Turkey, providing help to affected Syrians may be difficult due to existing political conflicts.
In addition, decrepit buildings in these countries are highly prone to collapse. Moreover, earthquake survivors may experience constant fear and lasting trauma.
The Turkey earthquake has also affected livelihoods, access to clean water, essential services, and the standard of living in both countries. Syria already had a recent cholera outbreak. Combined with damage to its poor water infrastructure, this can lead to a sharp rise in waterborne diseases in the country.
The earthquake also had a negative impact on people who were already displaced, leading to a fresh wave of displacements. Other risks in the aftermath of the disaster include poor health, extreme poverty, and an impaired social support structure. Near-freezing conditions and snow in the affected regions exacerbate health risks.
How To Help Turkey and Syria's Earthquake Victims
A REACH (Render Effective Aid to Children) rapid assessment of 604 communities in northwest Syria said that multi-purpose cash support, winterization, and shelter are the primary needs of the affected regions.
Cash assistance enables on-the-ground agencies to use funds where they are most needed. This supports economic and disaster recovery while providing improved access to basic needs like food, shelter, and healthcare. Donations also allow families to buy essential items and services while enabling them to receive relevant and timely support.
Also, disaster survivors can decide how they want to rebuild their lives and move toward economic empowerment.
If you wish to help those in need and bring them hope and comfort, you can support them through cash donations. Your donations for earthquake survivors in Turkey and Syria can help provide emergency relief, including medicine and medical supplies.
If you're looking to get in touch with a non-profit organization through which you can donate, the Islamic Medical Association of North America (IMANA) can help. IMANA works with local on-the-ground organizations like Doctors Worldwide Turkey and the Red Crescent.
We will ensure that your donations are quickly and effectively mobilized so they reach the communities that are most affected by the Turkey earthquake.
Make a difference by donating today. You can remit a one-time or recurring donation. We also accept crypto donations. 
Other Ways To Help Survivors in Syria and Turkey 
In addition to cash donations, there are other ways you can support survivors of the Syria and Turkey earthquake. 
You can

create a fundraiser

that's dedicated to offering medical relief to those affected by the disaster. 

Healthcare professionals can volunteer with

IMANA Medical Relief

. This initiative focuses on deploying disaster response missions in these regions and providing timely medical assistance.
Through IMANA, you can provide much-needed aid to the tens of thousands of victims affected by the Turkey earthquake.