The Morrocan Earthquake and IMANA's Response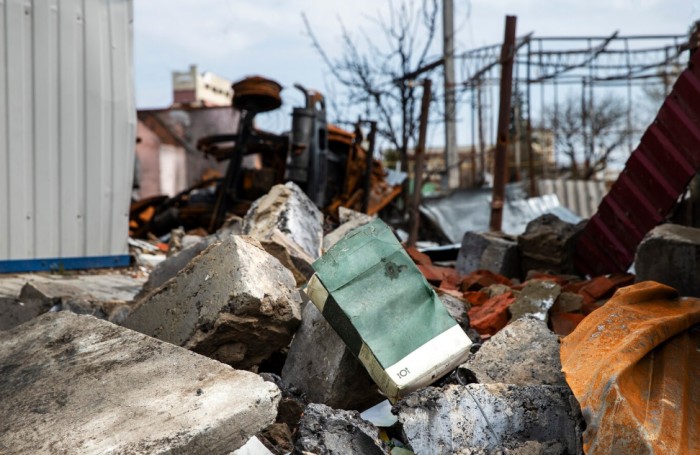 On September 8, 2023, a powerful earthquake rocked Morocco with an epicenter close to its fourth largest city Marrakech. While such seismic events have been known to occur in the region, its recent tremors are considered the strongest in over a century. 
Earthquakes usually occur in areas where two tectonic plates shift against each other. Moroccan quakes generally take place where its Eurasian and African plates meet. This is in the northern region which is close to Gibraltar. So, earthquakes rarely take place in Marrakesh. The city was thus unprepared and had no reason to foresee the impending disaster. 
After tremors took hold in different areas of the country, orbital imagery is now being used to gather information on infrastructure that has sustained maximum damage. Meanwhile, state media reports that the impact on human life has been significant. Over 2,900 people lost their lives while more than 5,500 people were severely injured.
Let's explore the impact of the Moroccan earthquake, the relief efforts that are underway, and how you can help.
A Background on the Earthquake in Morocco
The recent earthquake in Morocco struck at around 11:11 pm local time and had a 6.8 to 6.9 magnitude, surpassing the quakes that have hit the area since 1900. 
According to the Moroccan National Center for Scientific and Technical Research, the epicenter of the tremor was in the High Atlas mountain range in the Al Haouz province. This lies around 44.7 miles southwest of Marrakech. Its impact was felt in the northern region of Casablanca while Algeria and Portugal also experienced the tremors.
Towns in the foothills of the Atlas Mountains are completely destroyed and the houses in Asni village have been seriously damaged.
Four hundred lives were lost in Taoudant. Settlements and other villages such as Tafeghaghte and Amizmiz were also reduced to rubble.
The quake struck at a relatively shallow depth of just 11.2 miles below the surface which magnified its destruction. The areas surrounding the epicenter, particularly Marrakech, were most gravely impacted.
Over 300,000 people in the city and its surrounding areas suffered serious losses while historic sites have been damaged or collapsed almost entirely.
IMANA's History With Earthquake Relief
The Islamic Medical Association of North Ameria (IMANA) was founded in 1967 as a group for Muslim healthcare professionals. Part of IMANA's original vision was to provide emergency relief. We thus began by providing financial assistance to those affected by natural disasters, including victims of earthquakes. Over the years, our initiatives expanded through IMANA Medical Relief (IMR). We have donated relief supplies and deployed medical professionals across the globe to improve access to medical care and relief items. 
This has led us to collaborate with organizations such as the United Nations (UN) and Federation of Islamic Medical Associaitons (FIMA).
In 2005, around 3 million people were impacted when an earthquake struck Northern Pakistan and Pakistan-administered Kashmir. IMANA played a key role in relief work with efficient telecommunication, organization, and raising awareness. Our liaison office in Shifa International Hospital served as a hub for several workers and agencies.
During the same year, IMR also partnered with local authorities as an earthquake and tsunami devastated Indonesia. With a death toll of over 1,200 people, we mobilized emergency medication and supplies, and air-lifted WHO-approved emergency medical kits worth more than $20,000.
IMANA also initiated the ServeHaiti medical mission in 2010 as a response to the Haiti earthquake, treating over 30,000 individuals. We also established a rural clinic in 2012 which played an important role in enhancing healthcare in the region.
When another destructive earthquake struck Haiti in 2021, we sent over $1 million worth of medical supplies and medicines.
In February 2023, IMANA provided much needed medical assistance to earthquake-stricken Syria and Turkey in cooperation with Red Crescent and Doctors Worldwide Turkey.
Beyond emergency supplies and medical aid, we have also recognized the importance of treating mental health issues by providing psychological first aid to survivors. This is a crucial element in helping victims adapt, recover, and rebuild their lives after any calamity. 
Supporting Victims of the Earthquake in Morocco
The earthquake in Morocco has taken a major toll on property and human life. Supporting victims is thus crucial to enhance rehabilitation. 
There are various ways to help. These include monetary donations to organizations working in the region.
Donating clothes, food, blankets, medicines, sanitary napkins, formula, and other essential items can also provide much-needed relief to those who have lost their homes. This is especially true as recovering from the devastation is a race against winter, with many families lacking adequate shelter.
You can also donate to IMANA's relief fund with a recurring or one-time contribution. This will help us provide supplies and life-saving medicine to survivors. 
Why IMANA?
IMANA strives to make a positive impact on global health. We champion and work toward disease prevention and health maintenance through advocacy, health programs, and direct patient care.
IMANA Medical Relief (IMR) has received global recognition as a medical relief organization, particularly after its large-scale efforts in partnership with the UN during the Indonesian tsunami of 2004.
Our work spans several countries and communities across the globe, including relief efforts in Puerto Rico, Pakistan, Syria, Yemen, Palestine, and Sudan.
We have also offered financial aid and built hospitals, diagnostic centers, health units, and dispensaries in Turkiye, Bangladesh, Sri Lanka, Pakistan, and India.
With experience in facilitating emergency response teams in Haiti, Indonesia, Ukraine, the USA, Palestine, Sudan, India, and Pakistan, we are committed to helping various communities with compassionate and prompt assistance.
The survivors of the earthquake in Morocco urgently need our help and every contribution counts.